Hello There, today we have a very interesting issue where Certain features or the whole Google chrome is being Blocked. many users face this problem everyday and they might spend hours researching about this problem and how to fix and allow chrome access to the network in firewall or antivirus settings.
First You Need to Understand where these issues Come from and understand why it's happening.
What is Blocking Access to Chrome?
when this error occurs in the system there are mostly three possibilities.
Google Chrome is being blocked by the Windows defender application
Chrome Doesn't have Permission from Windows Firewall and is blocked
Antivirus Program is Blocking Access to Google Chrome
in some rare other cases other security-related applications such as other browsers, VPNs may cause conflict and block access to chrome.
you may see some other errors on the same problem on the same page where you see allow chrome to access the network in firewall or antivirus settings.
DNS_PROBE_FINISHED_NO_INTERNET
DNS_PROBE_FINISHED_BAD_CONFIG
ERR_NAME_NOT_RESOLVED
Pro Tip– it's been observed that in some other cases Chrome itself is a problem. if you have an outdated version of chrome or chromium installed the program may be blocked by a firewall or antivirus.
You can remove and reinstall Google chrome or uninstall chromium from the system just to make sure you have the latest version of the google chrome browser.
Allow Google Chrome access through Windows Defender
Press the Windows Key + R Together On Computer Keyboard to open the Run Program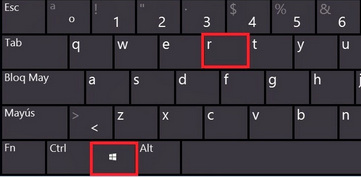 Type Control and Press Ok to open the control panel and then select system and security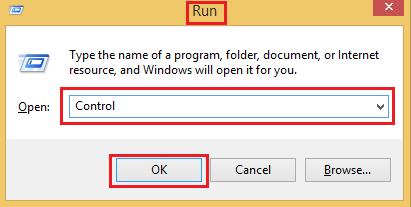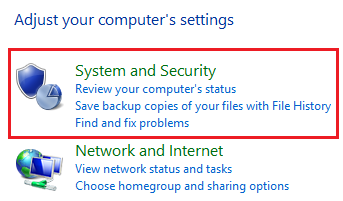 From next screen Please Select Windows firewall
on next screen choose allow an app or feature through Windows Firewall

click on change settings and Confirm Yes on user account Control pop up

From the Program List Please Locate Google Chrome and make sure Both Option Private and Public Option is Checked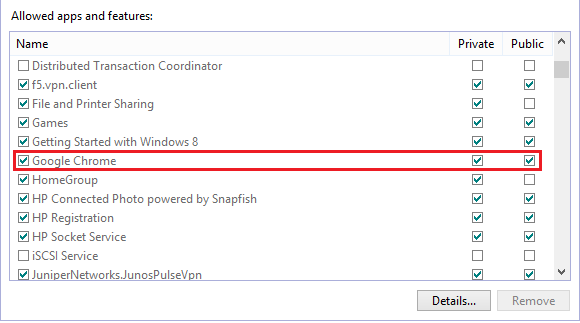 Click Ok to exit the Box and settings will be saved.
find more information on 100% disk usage error and how to fix it.
Now if this doesn't help please try to allow or exclude the app using windows firewall. here is how to do it-
Allow Google Chrome Program through Windows Firewall
when you don't have any antivirus program in windows has its own default basic protection in your system known as windows defender.
For any reason, if your chrome is being blocked by windows defender please use the steps provided below to exclude the application from being blocked or turn off the windows defender (Not Recommended).
Press the Windows + R Key together on computer Keyboard to Open Run Program.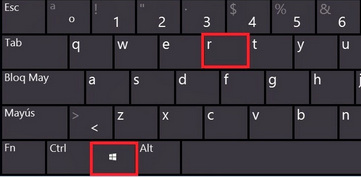 Type Control and Click Ok to open the control panel and from next screen select system and security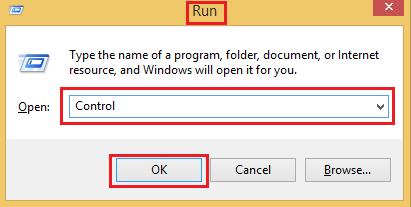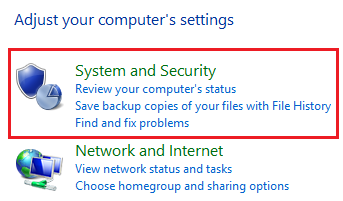 From next screen please select Windows Firewall and then click on Turn Windows On And Off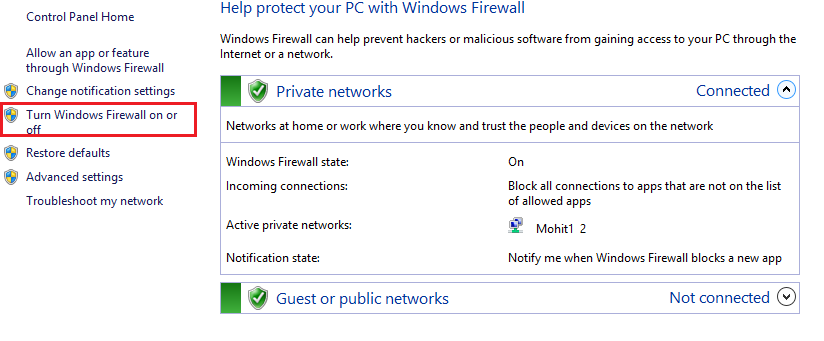 at next screen you can check to disable the Windows Firewall, save settings and exit the Windows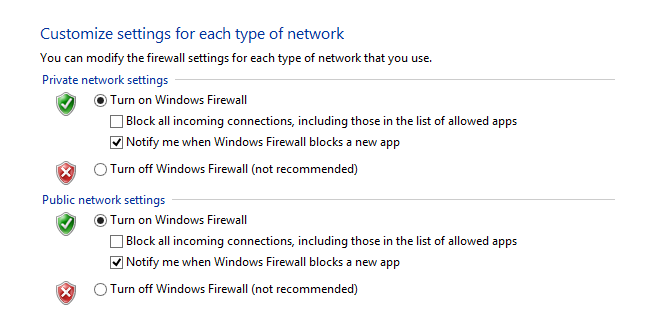 turning off the Windows firewall is not recommended unless you have antivirus software but if you have to do it then do it at your own risk. you can also exclude chrome from the windows exclusion list using the steps below.
click on the Windows Tiles From the Left bottom of the screen and type Windows Security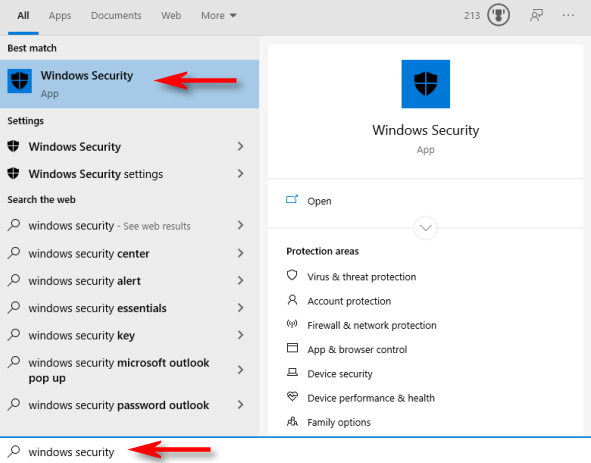 From search Results Please Select Windows Security and from there select Virus and threat Protection

Now from here Click on manage Settings amd then drag the screen to locate Exclusions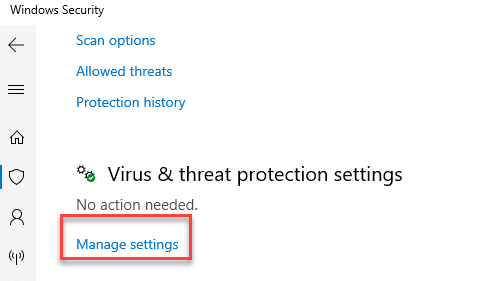 click on Add/Remove Exclusions then from next window click on Add an exclusion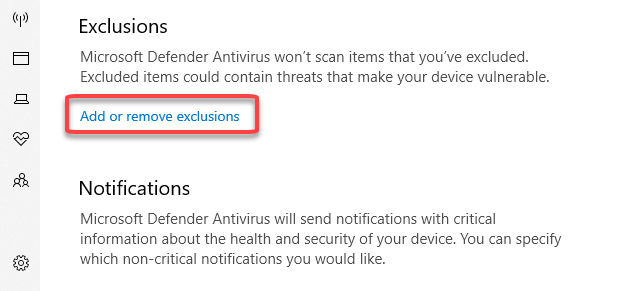 Select Folder Option and Under the C Drive of your Computer Locate Programing Files
Under Programing Files select Google then select the Google Chrome folder that you want to exclude from being block.
Follow the onscreen instructions and save the settings to exit the windows
Now go ahead and make sure your google chrome is getting the internet and not being blocked.
this should fix the problem however if your chrome is being blocked by an antivirus program then it might not work for you and in that case, you must change settings on your Antivirus program.
We can't possibly know what antivirus program you may have on your computer but for this let's take the McAfee antivirus program as an example and explain how to add the exclusion (Exception) in the antivirus settings.
Allow Chrome access to Antivirus Settings
McAfee is well known, trusted, and used antivirus program around the globe. everytime you install any antivirus program it will take over the existing windows and mac security options and firewall.
You can choose to disable McAfee antivirus for sometime and get the work done but that would be a temporary Fix.
to add the exception in McAfee for chrome please follow the steps below.
open McAfee user interface and click on the settings gear from top
Under the settings Please Select Firewall and then choose Internet connection For Programs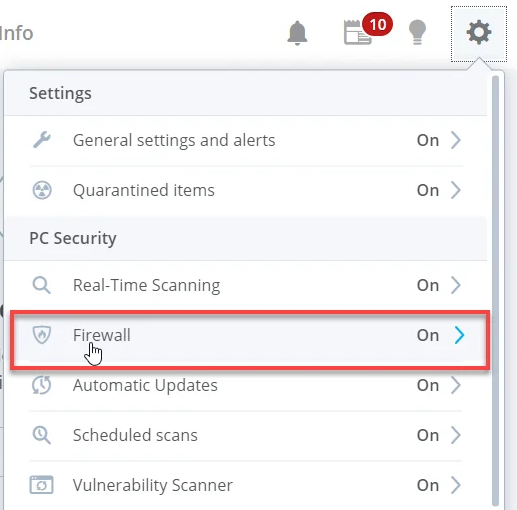 From next screen please click on add Button and then click on Browse

From your Local Disk C Please select Programing files and then choose google
Under Google you will find google chrome and and select the configuration files to excluse it from the block list
save the settings and exit the Box and you should be good to go.
anyhow if you still have issues where the internet is being blocked by antivirus please use the given methods to troubleshoot it.
you can also uninstall Mcafee antivirus if that problem is not resolved and later on you can install it with the updated version of the software. you also have the option to contact support and get help.
Our tech experts are always there to help you with any problem you might have with your antivirus. please feel free to ask any questions and get an instant reply with detailed answers to your question.
Please comment below and let us know if you have any question or feedback to Help us improve our security guides.