Hello there, in this guide you will find out how to activate and setup Mcafee VPN across various devices and applications. Please Read this post till last to accuratly find out all the importent steps required for mcafee vpn setup and how to use it.
Tips- Before downloading or activaion of mcafee vpn please ensure that you do not have any other third part vpn that may cause conflict with mcafee vpn. Please Disable or uninstall the other program if possible.
Set up mcafee VPN
first you have to get mcafee vpn know as mcafee safe connect. most users who use mcafee vpn they buy it as a add-on product when the buy the mcafee Antivirus security however mcafee safe connect can be purchased as they only and main product.
Product activation can be done in same manner as mcafee activation however if you have not used the mcafee vpn even if you have it then please follow this guide.
How to turn off/On mcafee vpn
its Quite Simple just follow the steps given Below if you are doing it on computer.
Just Go to your computer and from desktop icons please Open mcafee livesafe or total protection icon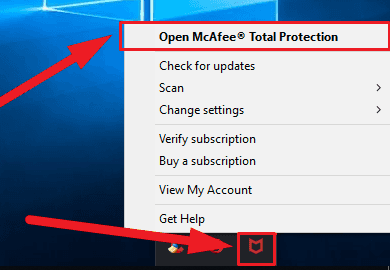 from the main menu Please Click on the secure vpn tab and slide the slider to turn on the mcafee vpn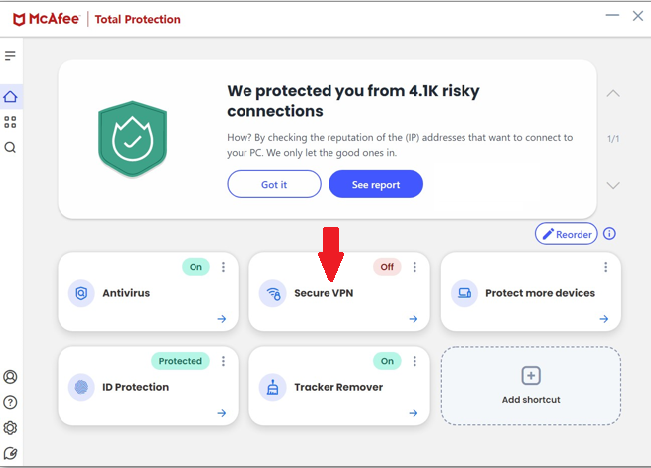 you can also modify and change settings from the vpn settings tab given at the same window
if somehow your mcafee vpn is not working then checkout the link given to get it working again.
Benefits of mcafee Vpn
a single application such as vpn is not enough to provide the secure leval of protection however when used togather with antivirus it provides a great leval of security. here are the other benefits of mcafee vpn.
mcafee vpn will provide your multipal region server locations and access modes
mcafee vpn provides Enhanced Leval of Bank Leval Security
better security at Internet Broswer and isp leval
Keep the Browsing activity and data encrypted and secure
it Protects you against online fraud and Redirection loops of websites
keep the unwanted junks out of your computer and phone
Access the location restricted apps and websites
How to Set up Mcafee vpn on iphone/Ipad
launch the app store on your ios device
type and search for mcafee security or mcafee safe connect
Click on Get to install the application on your iphone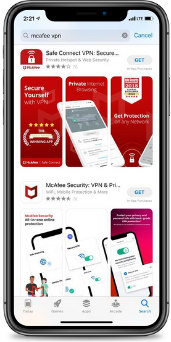 Now login to your mcafee account on the apps sign in option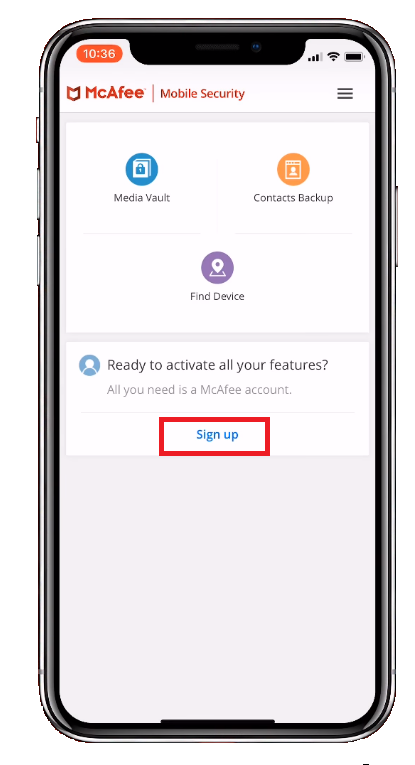 once logged in allow the required authentication and turn of the secure vpn
choose the location of VPN server You would like to use or use the fastest connection
the same steps can be done on android devices as well. here are some frequently asked question that may help you more on the matter.
Can i use mcafee VPN Anywhere ?
well mcafee vpn is not available for all regions but you can use it from united states, canada, united kingdome and australia etc. check mcafee safe connect availibility for your country before you buy it.
Does mcafee safe connect slow downs the phone or computer?
Not Really, VPN will make your connection faster however depending on your system configuration and internet speed it will work. its best to optimize the recommeded settings to make your connection with vpn faster.
How does mcafee vpn works ?
mcafee vpn mask your ip address, online activity and location to be traced. every time you change your location or make a diffrent connection it will provide you with an random ip address to mask your identity.
we hope all of this information would help you understand the mcafee vpn better. you can buy the mcafee vpn from here if you have not purchased it till now.
comment below and let us know if you need any further help mcafee safe connect vpn. thank you for reading the post.