Hi there are you Looking to uninstall Mcafee antivirus from your windows or mac computer? if yes then this post would be a boon for you and help you step by step on how to uninstall Mcafee from the system.
antivirus programs can cause various problems when they are expired,.Get outdated or non-responsive. while Mcafee is among the top antivirus protection software with various versions and features it is not immune to its own problems.
while troubleshooting or getting rid of Mcafee software one needs to be careful not to leave any leftover files and components behind and do the clean uninstallation every time for better results. Let's Get started-
there are various methods to remove Mcafee antivirus and its components lets get to know the types and move forward using one of them as per your choosing.
What Methods Can be Used to Uninstall Mcafee?
here is the list of the most common and most used best methods to remove Mcafee from the system.
Standard Removal From Installed program List
Using Mcafee Removal Tool
third party Removal tools
Please use these methods one and get the desired results. in case you need Let's Get started and try the standard removal method first-
Pro tip- if you want you can disable mcafee antivirus for sometime and disabling the antivirus would smooth over the removal process because some time antivirus might activate self protect.
Uninstall Mcafee With standard method for Windows
Please Go to Your computer and Close the mcafee user dashboard if it is open or if Scanning Please Quit it.

Click on the Windows tiles at the right hand bottom of the screen
Type Settings and then click on settings icons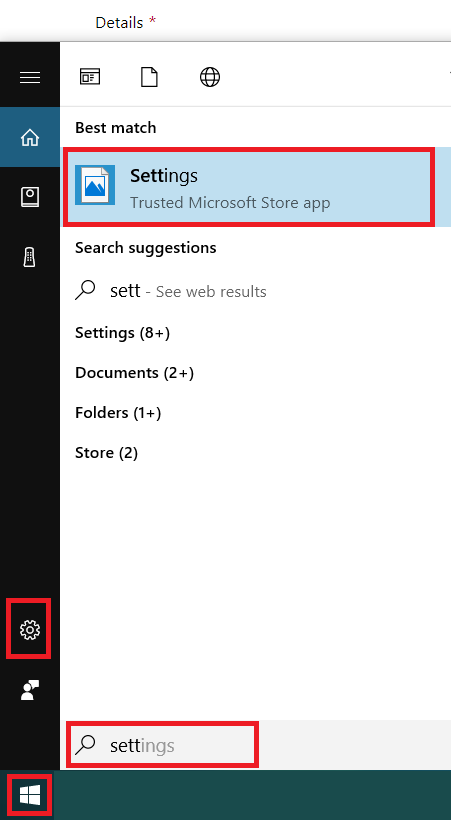 under the settings windows please click on apps and access apps & features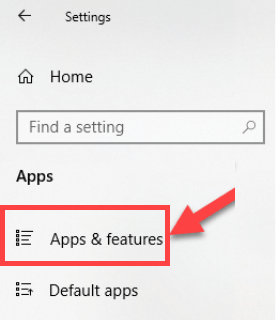 Now please use your mouse cursor to locate mcafee application under installed programs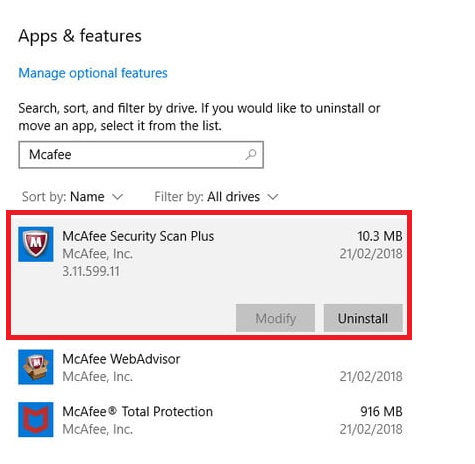 Please select your mcafee program that you are truing to remove and right click on it.
Click on Uninstall and start the removal Process.
Follow the on screen instructions to uninstall mcafee from windows computer.
after removal please restart the computer and make sure its Gone.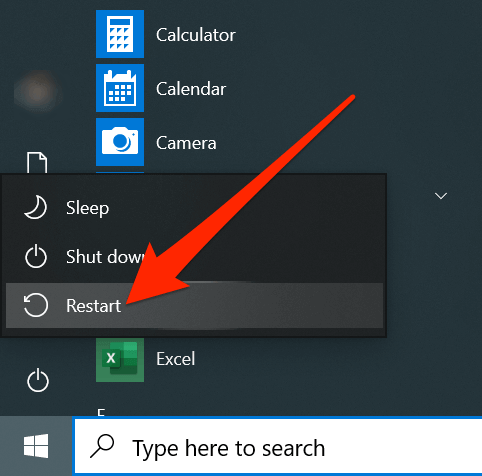 if you have other mcafee products such as vpn or web advisor
please repeat the process to remove any other mcafee products from windows computer.
there are other methods to get rid of mcafee antivirus but lets first try the standard method for mac first.
Now if you have a mac computer Please Try the steps below-
Uninstall mcafee From Mac Computer
removing mcafee from mac computer is diffrent then windows computer and it can be a bit complticated sometimes when you don't follow the right steps. lets get to the steps
Go to your mac computer and make sure you are sign in as the administrator to your mac.
Close the mcafee from mac dock menu or trash it from the dock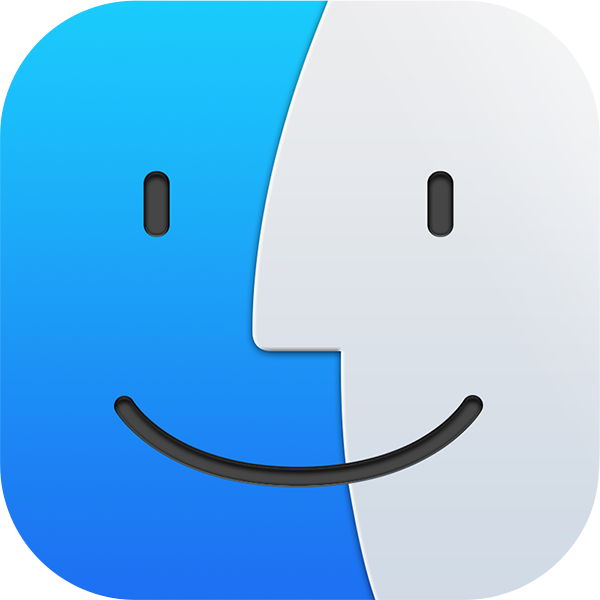 Open Finder From your mac dock or from lounchpad and click on the application folder

locate your mcafee application and drag it to the trash Box on dock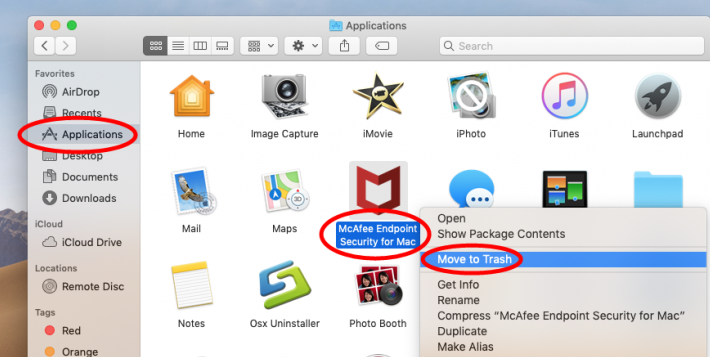 if that does not work you can also select the program and hold the control key on your mac keyboard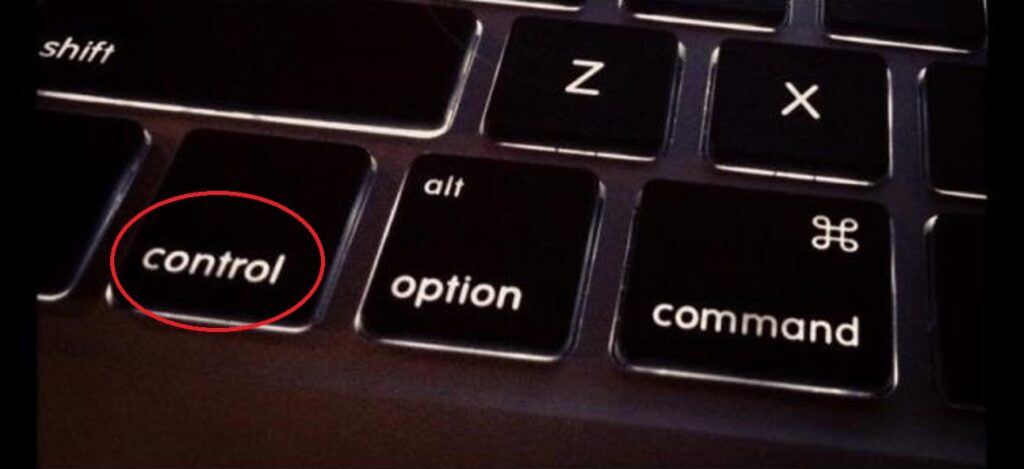 it should present you with many option please use your tochpad or mouse to click Move to Trash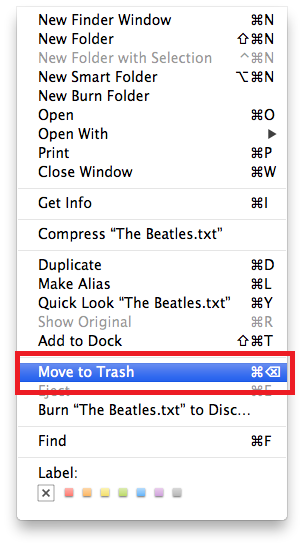 the mcafee should be uninstalled from your mac computer.
in our experience all antivirus programs have multiple components and other add on installed on computer. even after uninstalling the software tey might give you pop-ups and cause trouble.
for Windows computers, the better option is to use the McAfee removal tool to get rid of McAfee software.
Uninstall mcafee by using mcafee removal tool
it's easy to remove McAfee software when you are using the McAfee removal tool and it may remove any chances of leftover files in the system Please follow the steps given below-
go to your computer and make sure you are connected to the internet.

Install the tool and follow the onscreen instructions to uninstall mcafee antivirus.
after removal please restart the computer and let the process finish properly.
in both methods explained above its possible that it may have left some leftover files and other McAfee components.
you can stop McAfee pop-ups but the better thing is to use any third-party software to uninstall McAfee, its components and leftover files using any uninstaller tool.
Remove mcafee using third-party uninstaller
there are almost 50 uninstaller tools available to the market that can help you uninstall Mcafee and its all components. the tools are easy to use and most of them cause no trouble as long as you use a trusted one.
use a freeware or trial version o the software and after removing McAfee you can uninstall it using the standard removal method.
you can use appcleaner or Ccleaner that offers you to use it for free and it's available for windows and mac computers both. if you are using a Windows computer you can use the Revo uninstaller.
download the uninstaller and run the setup to install the program
open the application and select the program you want to remove
Scan the files and follow the insractions to uninstall mcafee and leftover files with scan
delete all of it and restart the computer after removal.
Conclusion
the 3 methods provided above should help you get rid of McAfee software from the system. in case if you still need any help please comment below and let us know How we can help. in case you need help with specific product removal please ask your question and we will reply to you back.