Hello there, if you are not happy with the segurazo antivirus then you can get remove the segurazo antivirus. many users have reported to us that they can't uninstall segurazo antivirus using traditional methods.
the user's trust in this antivirus is not that great and there are many other great antivirus software available in the market that may better protect your system than segurazo antivirus.
many users have said that after installing segurazo they have experienced a lot of adware, pop-ups, and some other programs and add-on installed automatically. Please Follow the Steps Given Below till last to get rid of segurazo antivirus.
Uninstall Segurazo Antivirus
many users have faced the problem of uninstalling segurazo because they have tried removing it while the program was running and it may fail in that case. the program may activate the self protect mode that will prevent the software from being uninstalled.
even in our review, we find this program to be non-useful and very annoying and we do not recommend using it. may users have asked if segurazo is Safe to Use? The answer is yes and No because such software has very basic security and is not that great to use.
Disconnect the internet from your computer so that program does not escape or install other files.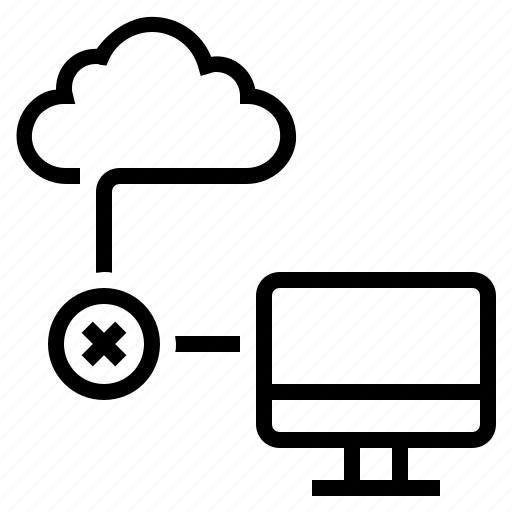 press the windows key+ R key on your computer keyboard and run box will appier at the left bottom of screen.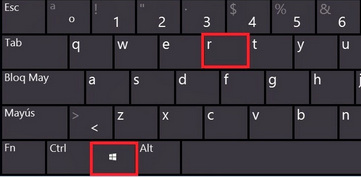 type appwiz.cpl to open the installed program list and locate sugurazo program in that list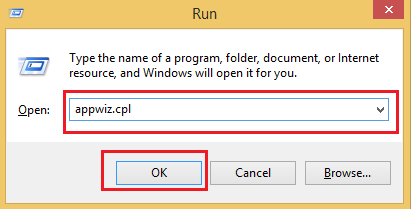 select sugurazo antivirus and right click on it then click on uninstall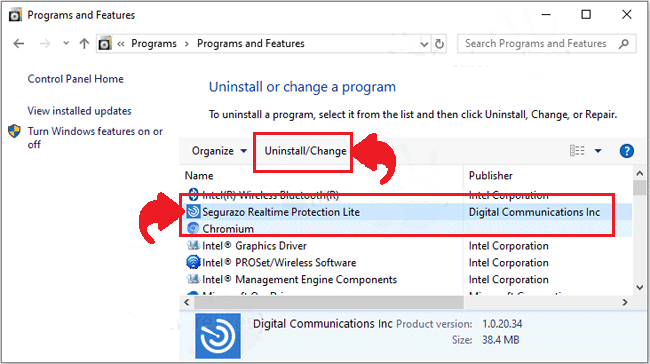 Now the program will start uninstalling Please Click on Remove Protection When asked.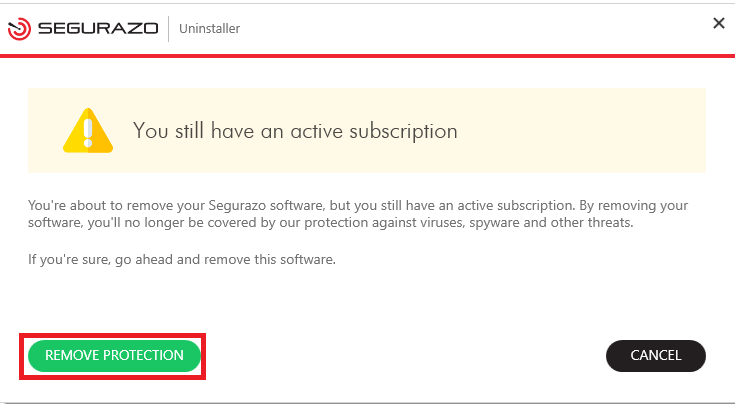 When asked please select the both fields >Antivirus Protection and >Configuration and then click uninstall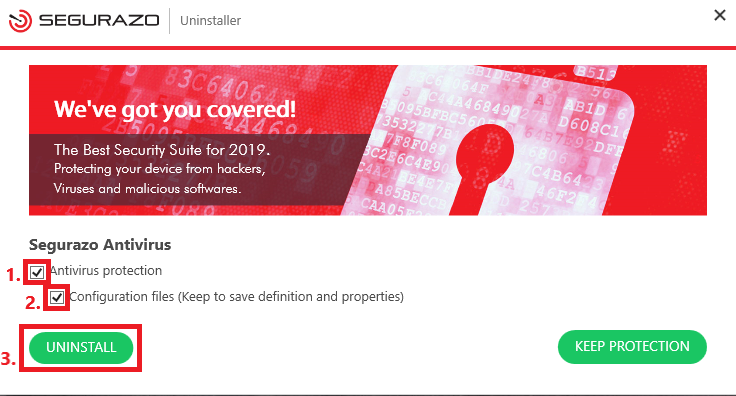 Follow the onscreen steps to Remove sugurazo program and restart the computer.
in any case, if this did not help and you still get false scan results and pop-ups it's best to use the removal tool to get rid of the software.
Read More about how to turn off Antivirus
Use Revo Uninstaller Tool
Revo is a great program when it comes to removing programs and their leftover files to prevent any further issues. its free version is effective and easy to operate please click on the link provided to download Revo uninstaller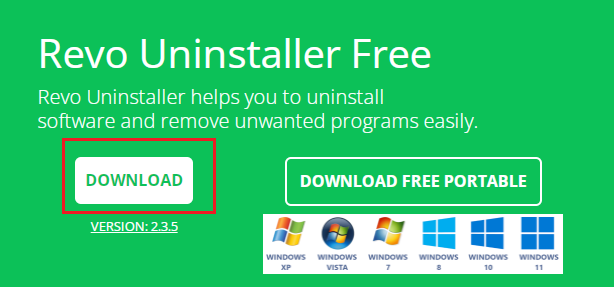 Click on download and you will see the revosetup.exe at the left bottom of the screen.
doubble click on the program to run the setup and start the program.
Agree to EULA terms and Conditions and confirm your Language and click next to install the tool.
it will create a shortcut desktop icon and after installation please open it from your desktop icon.
Disconnect the wifi or internet cable and make sure you have no internet while you remove segurazo.
Let the revo uninstaller scan the system for installed program and present you with a list of application installed on system.
from the list please select segurazo and right click in it then click uninstall.
Allow the users account and follow the onscreen instraction to remove the program and delete leftover files.
Choose the modrate Scan to locate the leftover files and then delete it.
you can also choose the force uninstall option in case your program refuse to be removed or present your with any error.
Always check on Create a restore point so in case if anything goes wrong you can revert it back to this state of the system.
the scanning for leftover files and removal of the sugurazo will take time so please be pations while the process is being done.
Read More about 100% disk Usage Problem and How to fix it
Restart the computer after removal and you should be good to go. in case you need any help with removal or antivirus system please leave a comment below and we will reply to your question asap.