How to Fix avast Rpc server unavailable?
Hello there, RPC server unavailable is a common and known problem among many applications but when you have an avast RPC server unavailable error you need to pay extra attention to this problem and that's what we will talk about in this detailed guide.
use this post as a reference to fix this error for your avast antivirus or any other application that may have the same rpc server unavailable problem. this problem is reported to mostly windows users. you possibly may have got the error while opening and updating the avast application.
sometimes you may also experience this error while installing any new application or additional hardware with the computer.
Mostly this error comes when your computer operating system is not able to communicate with the program that you are trying to use.
there are other reasons that could be the reason behind the avast RPC server unavailable problem. here is the list of possible issues behind this error.
Possible Reason Behind Rpc Server unavailable Error
Dcom service and Rpc service is not running
incorrect Network Settings in network adapter
Remote service blocked from Firewall Settings
outdated windows OS Or Recent Critical windows update
Corrupted Files in system
Incorrect Time and Time zone settings.
now that you know the possible issue that could inflict this error in your system now here is how you solve the problem method by method and at the last of the post let us know which method worked for you.
Now when it comes to computers and applications always restart your computer before you start with troubleshooting.
Restart Dcom and Rpc Services
these services are required to make sure that your avast program communicated with the operating system and is able to function properly
Press the Windows Key + R togather on your computer keyboard to open to Run program.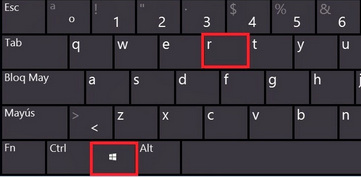 Remove anything from the Run box and type services.msc and click OK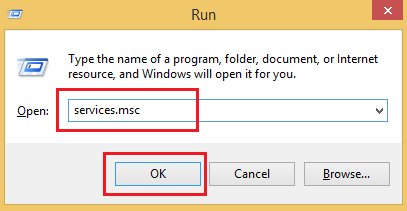 under the services Please select and right Click on DCom Server Process louncher and click on Properties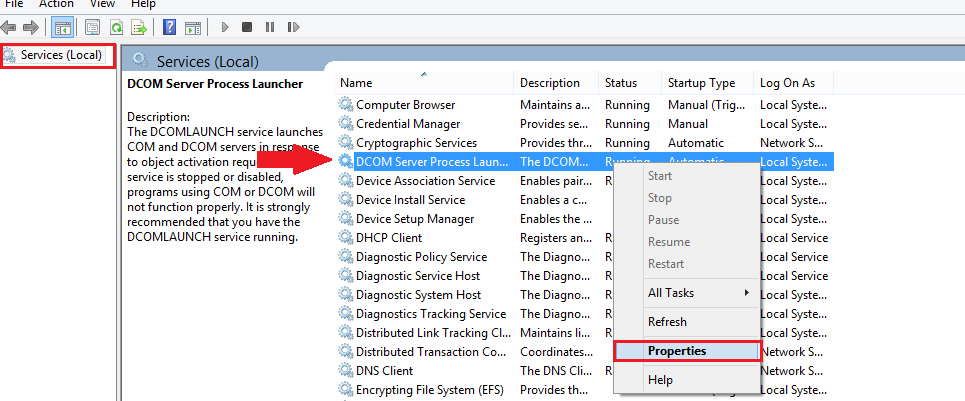 if start up type is not select to automatic Please make sure its automatic and click Start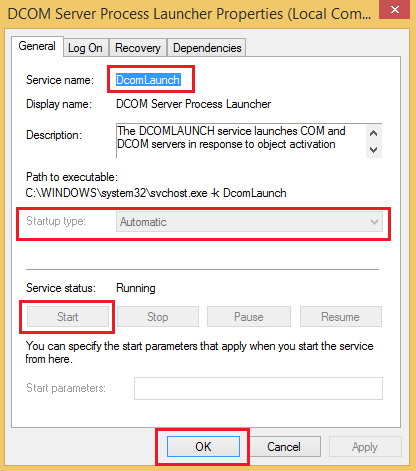 Click on apply the settings and then click Ok to Exit the Box
Reopen the services again using services.msc in run box and this time locate rpc services using Mouse courser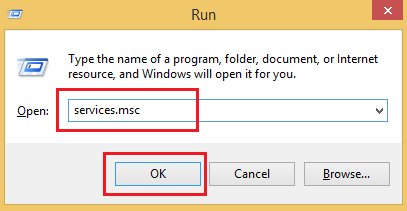 From here you need to Make sure 3 services are running here is list of 3 services
Remote Procedure Call (RPC)
Remote Procedure Call (RPC) Locator
the Remote Registry service

Select each of these services one by one and right click on it then click on properties
make sure these services are select automatic as startup type and click on start to make sure these services are running.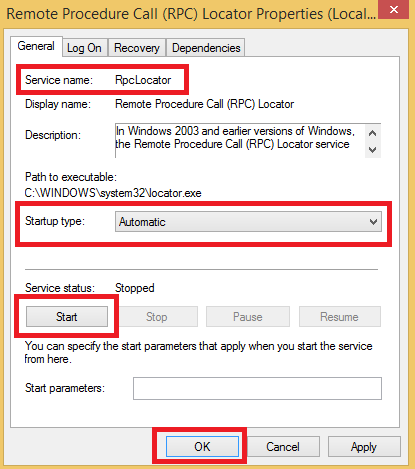 apply the settings and click on to exit the box
also Please check the date and time of the computer and make sure it's correct.
read more about how to fix avast won't update
Check Network adapter Settings
you may also face an RPC server unavailable error in avast when your network adapter settings are configured properly here is how to make sure it's enabled and working the way it should.
Press the windows Key + R togather on computer Keyboard to open Run Program.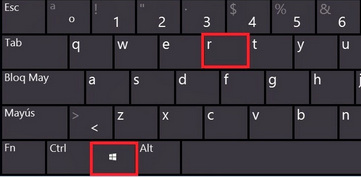 empty the box and type ncpa.cpl and click OK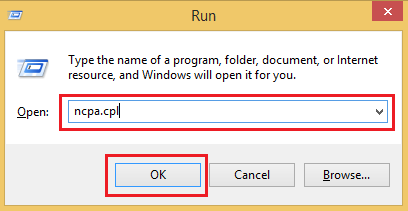 the network settings will be open and from here select your network connection that is in use and working

if you are using wifi network please select your wifi adapter and right click on it then select properties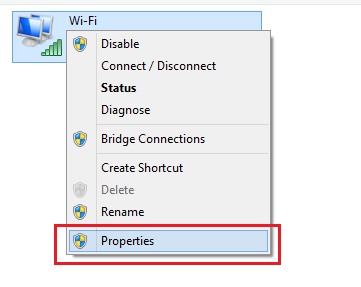 From here Make sure File and Printer Sharing for Microsoft Networks and Internet Protocol Version 6 (TCP/IPv6) are enabled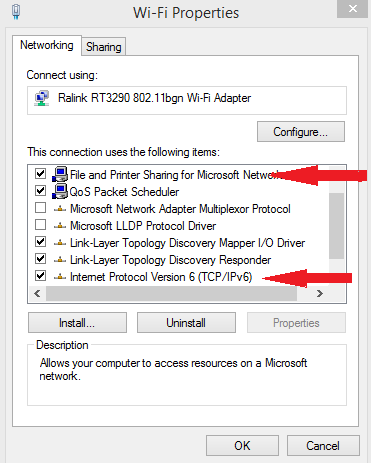 check both boxed and enable the settings. apply the settings and click ok to exit the box

this should help you fix the RPC server unavailable problem. however, there are a few more tricks and settings you must check out to fix the problem if the previous methods did not solve the problem.
Read More how to fix avast blocking internet problem
Check Firewall Remote Settings
by default when antivirus is enabled it will take over the system firewall settings and manage the settings from its own console and algorithm. if you not using any antivirus or your firewall settings are still managed by windows here is how you should check it-
Press the windows key + R togather on keyboard to open the Run program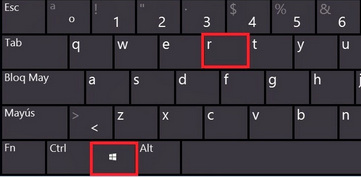 empty the box and type control and click OK to open control panel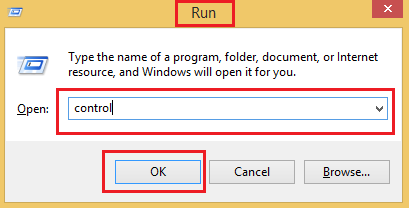 from control panel please click on system & security and from there find windows firewall and click on it.

from the firewall menu Please click on Allow an app through Windows Firewall

Click on change settings and Locate Remote assitance and check both boxed to enable settings in public and private.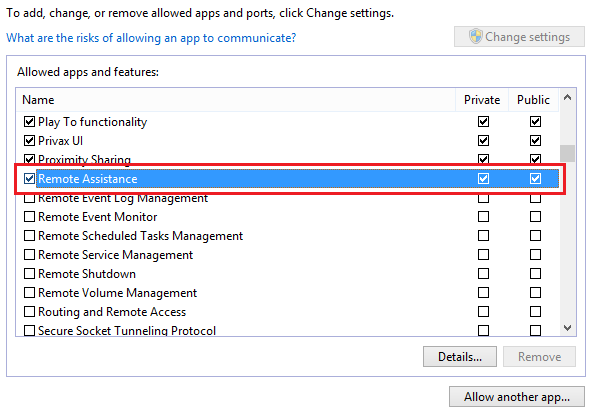 Now click Ok to Change Settings and exit the box.

in case your firewall settings are managed by avast just go to the avast application and open the user interface. Click on the menu icon at the right top of the avast dashboard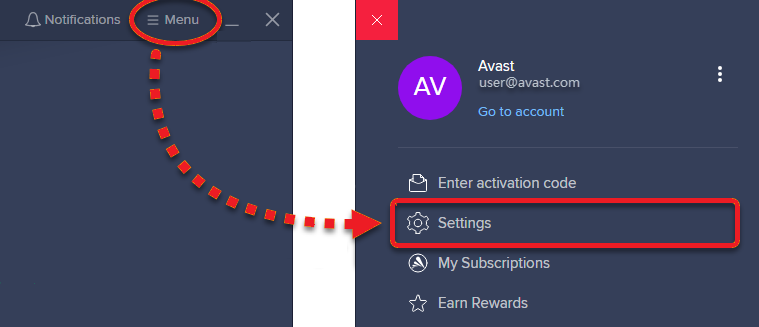 Go to the settings and from there click on Protection

under the protection settings you will find firewall settings and you can adjust the remote assistance services

if none of the steps provided above helped please remove the avast and download a fresh copy of the software to fix the problem.
Uninstall/Reinstall Avast Antivirus
Press the windows logo key+ R on keyboard togather to open the Run Program.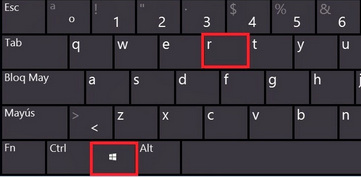 empty the box and type appwiz.cpl and click ok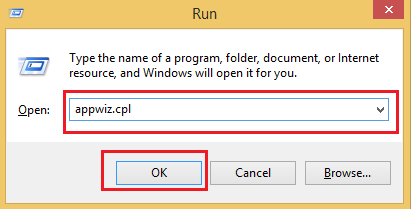 from the installed program list please select avast program and right click on it then click uninstall.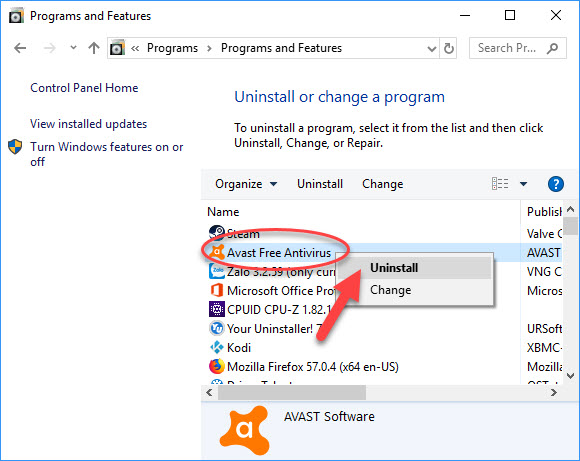 follow the onscreen avast uninstaller option to remove the application
you can also choose to repair the app instead of uninstall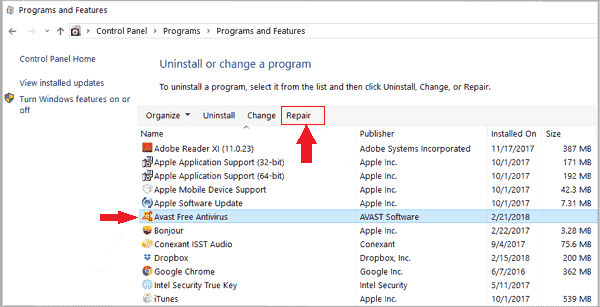 after the process is done restart the computer and download the avast from the official website
run the avast setup and install the avast antivirus by given onscreen insractions
Read More about how to turn off antivirus
Clear the temperory files
Press the Windows Key + R togather on computer keyboard to open the run application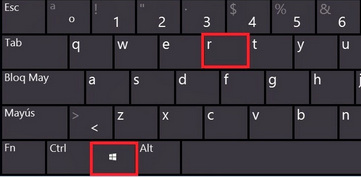 type cleanmgr and click on to open the application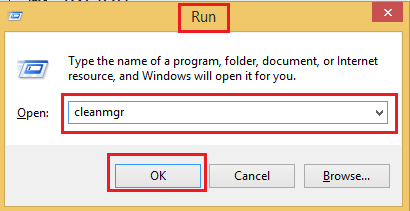 Select the Driver One bye one and clean all of temp files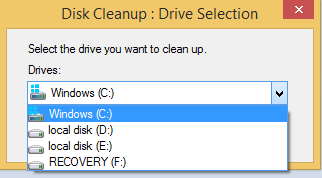 if you find this method confusing please press the windows key + R again to open the run program.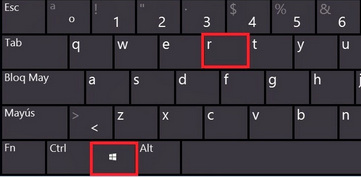 Type Temp in the run box and click ok and when user access is prompted please click yes to see the files. select all of this files and press delete on keyboard to remove these temperory files.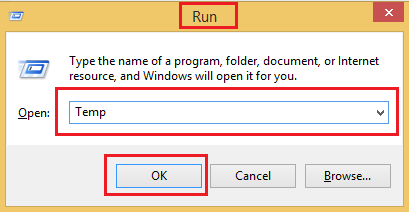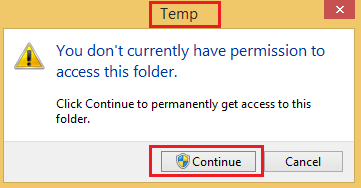 it's possible that you may have downloaded and installed any recent windows update and these updates sometimes have a negative impact on some of the apps which are not compatible with recent updates or the installation files of that program have gone missing.
in this case, the system restore the best option to revert the computer to the previous version when it was working fine with the application.
Perform system Restore
open the run program by pressing the windows+ R Togather on keyboard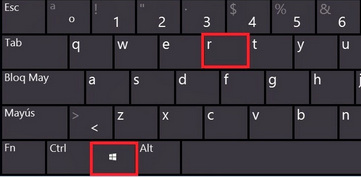 type rstrui.exe in the box and click ok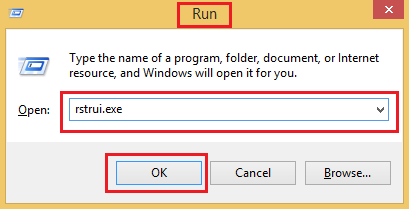 click next on the restore box that you see now on screen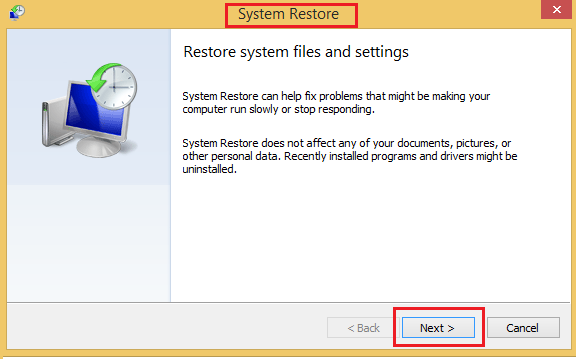 now check the box that says show more restore points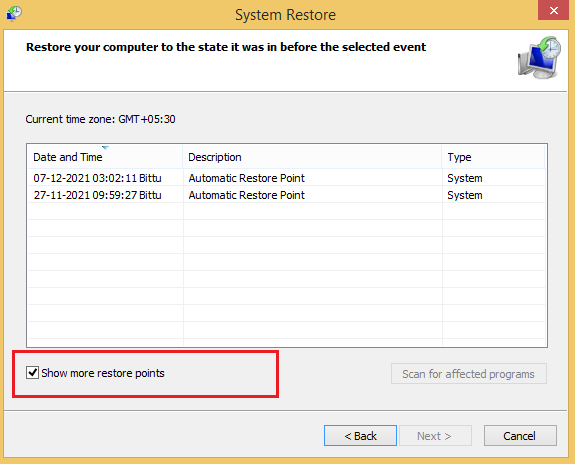 select the restore point where the application or computer was working fine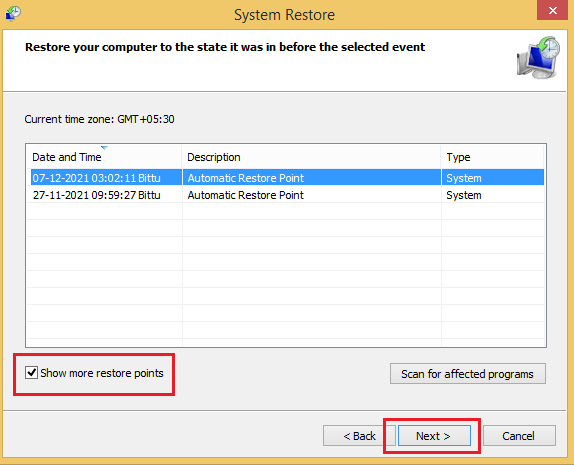 click next to start the restore point and confirm the restore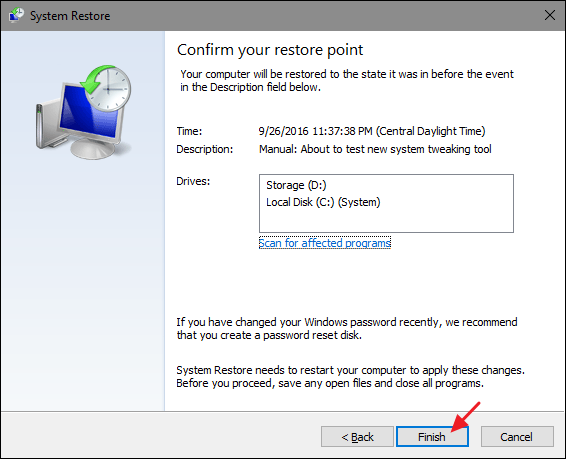 now the system restore will start and it will take some time to finish

after the restore the problem should be resolved
go to your computer and now update your avast application to the latest version available.
Read More about how to uninstall avast antivirus
in case if you still face the problem it would be best to contact support and ask for help. we hope these methods did help you solve the problem.
please comment below and let us know if you need any additional help with the avast RPC server unavailable error.