Hello there, Antivirus Programs have become a must-have tool in any computer, phone and tablet. while Antivirus Protects your devices, online activity and cyber security it may also block some programs, Websites and Activities that you really need.
in this Guide, we will help you understand how to turn off antivirus for some time and get the desired results. with constant new threats and cybercrimes, the need for antivirus programs in every aspect of our browsing has increased.
Note- Turning Off the Antivirus is Not Recommended however if you are having problems because of the program Please Do it at your own risk and enable it as soon as you are done with your work.
Why Do You Need to Turn off Antivirus
While Troubleshooting the Computer, Phone or Laptop you may need it turn off the Antivirus
Using Specfic Websites Or Program which is blocked by the Antivirus Program
System has Gone Slow since installing the Antivirus
Specfic Games or online streaming website are being Blocked
Internet Browser Extension Need to be Turned Off
with any Good Antivirus Software, you Protect your Computer, Phone, Emails, Internet Connections, Online banking and internet Browsing but due to false positive or any other reason you might be required to turn it off for specific Programs and applications, Here is How to do it-
Turn off Antivirus On Windows Computer
Most of Antivirus Programs such as Mcafee, Norton, Avast and Bitdefender have the feature to turn off the Antivirus For Specific Time However Windows has a default Protection Name as Windows Defender. Here is How you Disable Windows Defender.
Click on the Start tiles on left bottom of windows key and then click on Settings Gear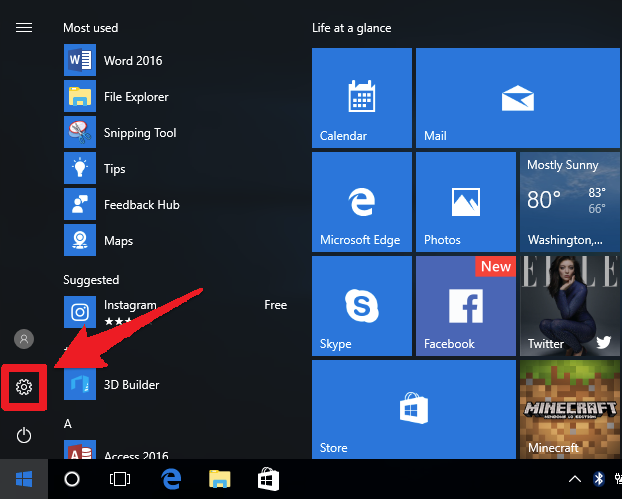 Please Select Update & Security and then click on Windows Security from left navigation panel
now click on Virus and threat Protection and click on manage Settings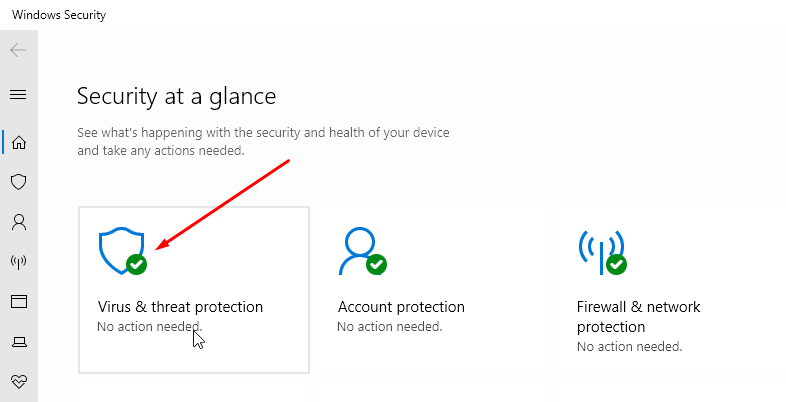 Now turn off real time Protection and scanning and exit the Box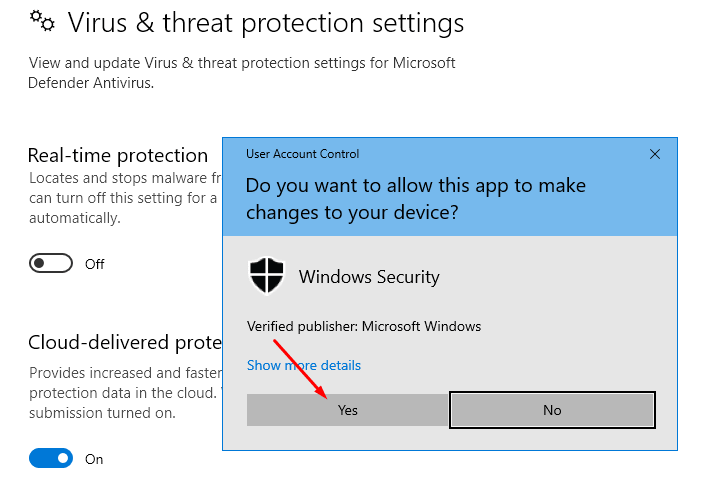 Windows Defender is a Basic security feature and should not cause a lot of conflicts. here is how you disable or turn off Antivirus Protection.
here are two examples that will help you understand the Process and Settings. Turn off McAfee Antivirus or for avast try Turn off Avast antivirus
Note- turning off Antivirus will leave your system Unprotected against Malware, Spyware, viruses and trojans. Online Browsing and Security
Turn off avira Antivirus
Open the Avira User Interface and from the menu Click Security
Select the Protection Module and Turn off the Web Protection
exit the box to save the settings.
For AVG Antivirus Protection Please Follow the steps below-
Turn off Avg Antivirus Protection
Right Click on the Avg icon to open the user interface and click Settings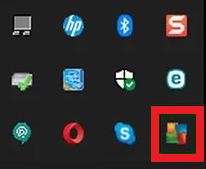 From the Web Shield, Slide the slider to turn off the Web shield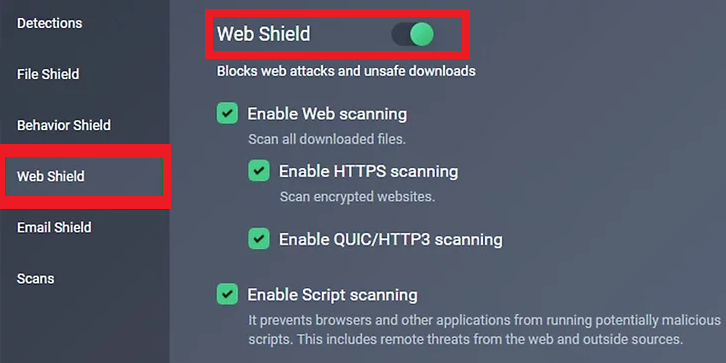 you can also set time duration for how long you would like to turn off the shield.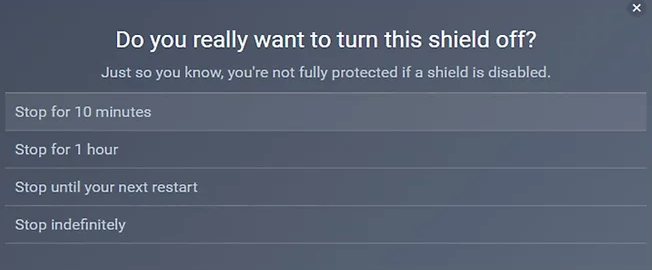 Just like this you can use the similar methods to turn off your Antivirus Protection.
the Protection is not limited to the Antivirus Only Sometimes you have Browser Extensions and inbuilt Browser safety that may Block websites that you would like to use-
Turn off Inbuilt Chrome Protection
Click on the Google Chrome to open the chrome Browser
on the right top of Chrome Please Click on the 3 Dotted Settings Menu Option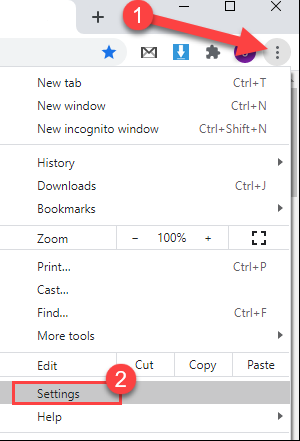 Select Settings>Privacy And Security then Click on Security (Safe Browsing)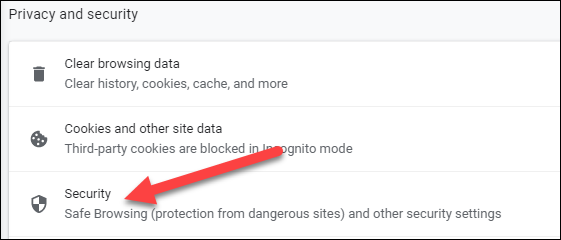 Under Safe Browsing scroll down.
Please Select No Protection and please Click on turn off to confirm the task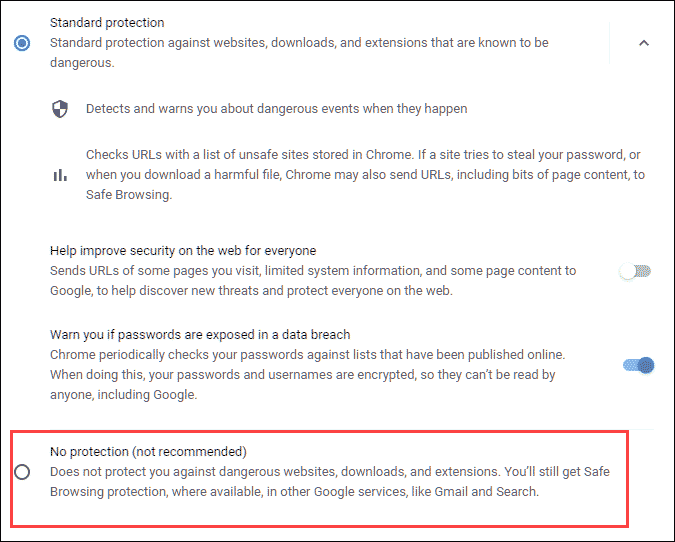 exit the Google Chrome and settings will be saved
Now that will work for you however some of the Antivirus software have Safe Browsers and Browser security extensions and here is how to turn off the Browser Antivirus extensions.
Read More on How to uninstall Avast Secure Browser
open the google chrome user interface and click on the 3 dotted menu and click on the settings
Click on the Extensions and on next screen you can see all extensions installed on the browser
Please Slide the slider to turn off Any Antivirus Extensions that you would like to disable
later you can enable the Browser extension from here
you can also use similar steps to disable the Browser extensions from other internet Browsers.
if you have any questions regarding you antivirus please don't hesitate to ask here for free. please comment below and let us know your feedback and suggestions.