Hello there,
Some Programs, software, Router, Games, and technology may face conflict while the antivirus is activated. to tackle this problem it is suggested to disable McAfee antivirus for some time and then it will auto-enable itself on your set time and duration.
in this informative guide, you can find all aspects and steps to turn off McAfee antivirus temporarily. Please follow the steps till last and disable the Mcafee antivirus.
Turn off McAfee Antivirus
almost in every version of McAfee antivirus, there are two types of security running the one is McAfee firewall security that takes over the windows or any other security installed on the system and manages all external and internal security of the system.
another feature is real-time scanning that scans your emails, your browsing websites, and anything you download.
Disabling only one may not solve the problem so in this guide we help you learn how to disable Mcafee security for both modes. read more about How to stop McAfee pop-ups and notifications
the steps provided here can be used for windows and mac computers and for phones similar steps will be required depending on the options presented on the version of the Mcafee product you are using.
Disable Mcafee Antivirus Real-time Scanning
if you having trouble downloading any program or playing games online then this should do the trick and turn off the real-time scanning. please follow
Look at the bottom right of windows taskbar and you may be able to see mcafee icon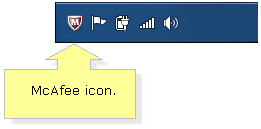 if you don't see the mcafee icon click on the upward arrow to show you hidden icons.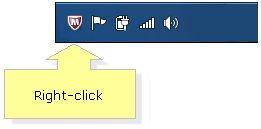 Now right click on the mcafee icon and select change settings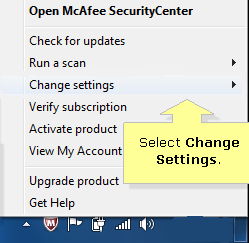 under change settings you may see option for real time scanning click on it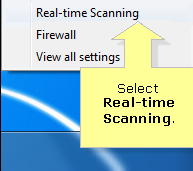 Now the mcafee user interface will pop up and you can click turn off and disable the real time scanning from here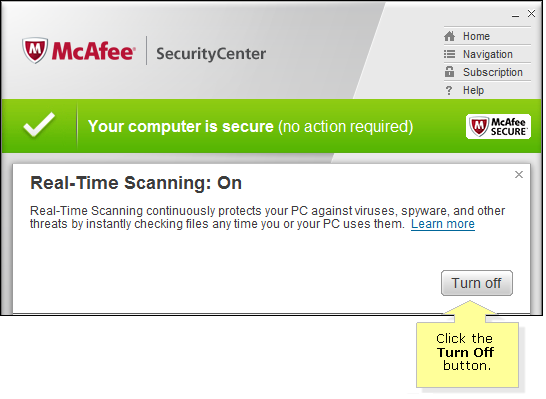 you can also select time duration for how long you want to turn off mcafee protection
Now you can close the mcafee software and settings will work accroding to your instractions.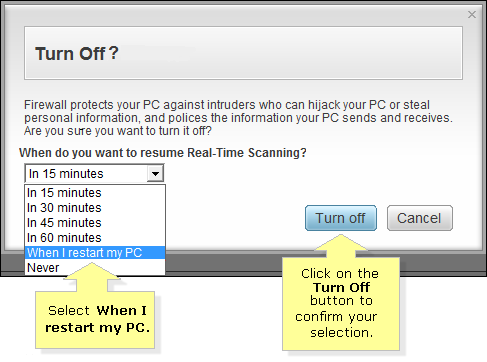 if you face difficulty finding the McAfee icon please open the Mcafee program directly and change settings. now let's move to another important setting that you might need to turn off.
How to Turn off Mcafee Firewall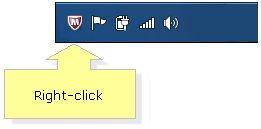 Go to the bottom of the Screen and right click on the mcafee icon as you did in the method above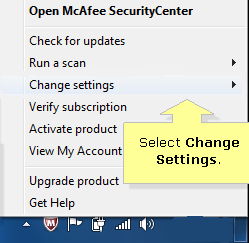 Hover the cursor on change settings then click on Firewall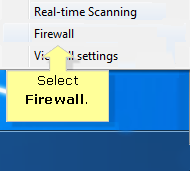 You may see the mcafee user interface now and please click on turn off the firewall.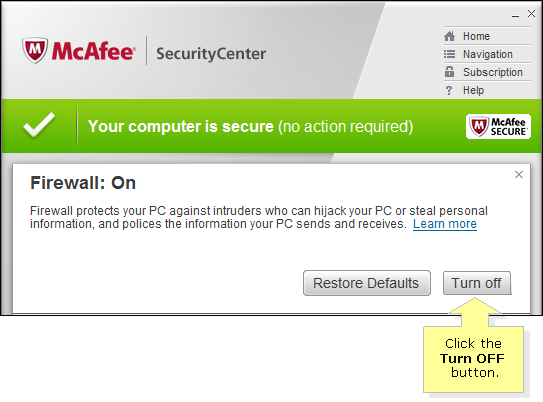 now set the condition for how long you want the mcafee firewall to be disabled
Exit the settings and now and now you can peform the desired task.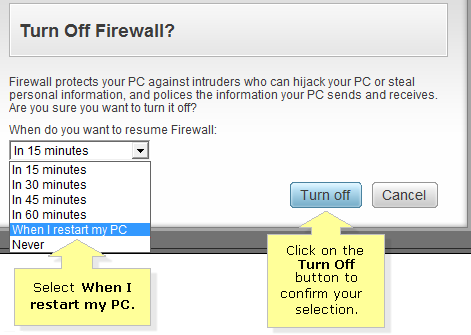 we always recommend keeping the real-time protection and firewall off unless you have a legit and valid reason.
if you are using mac computer please follow the steps below to turn off the Mcafee antivirus temporarily.
How to Disable Mcafee Antivirus on mac computer
Look at the top of your mac screen and you will see a white M with the red colour of shield Please click on it

if you don't see icon use finder or Click on the magnifying glass icon in the top-right corner and search Mcafee
now open the mcafee user console and click on the Home option to see the main menu.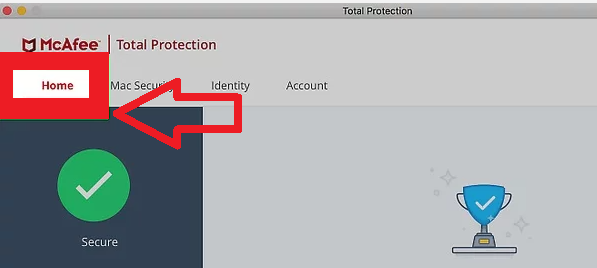 From the main menu please click on the settings gear at the right side top of the screen.

Now you can see Real time Scanning and Firewall Both Option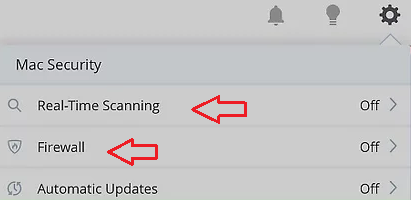 Please turn it off one by one and exit the settings
Now, this should be able to help you when you are trying to turn off the Mcafee firewall.
Read more on how to turn off McAfee web boost
There are various McAfee products such as McAfee total protection, McAfee Safe Connect, Mcafee Antivirus Plus, McAfee live safe, McAfee web advisor. these are major products that include browser security, VPN services, and total antivirus protection.
you can also uninstall Mcafee from your system if you are not planning to use it further.
Please Comment Below and let us know if you need any other help with the Mcafee antivirus. ask your question to get answers asap from our tech experts for free.