Hello there, Avast Cyber Capture is a new and advanced feature of Avast antivirus. avast cybercupture Scan Each and Evry New files that get into your computer.
avast cybercupture is nothing but an extended real-time cloud-based file scanner feature. avast Virus scanner, and other scanners and shields may scan and keep your computer safe but that is not always real-time.
however, when faced with an unknown virus, trojan and real-time ransomware the avast antivirus needs a last layer of security which is the cybercapture feature.
as of now, this avast cybercapture feature is only available to avast premium feature.
Disable Avast Cybercapture
in this post, we will help you learn how to disable avast cybercapture and manage its settings. cybercaptures scan any and all new files on the system and when it detects any new suspicious or script within files it will alert you.
you can send the file to avast labs for Quick scanning and they will analyze the files and provide you real-time feedback on the file so your computer can be safe.
For Normal users, this feature can be irritating and sometimes may block any of your trusted files that you need right away. here is how you disable it-
Open the avast user interface and from the right top of the avast dashboard please Click on the menu

From menu choose the setting and From Settings Choose Protection From Left Navigation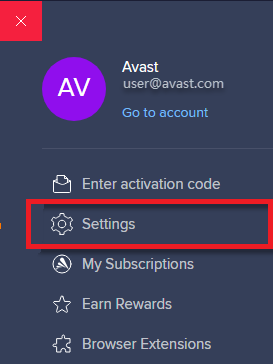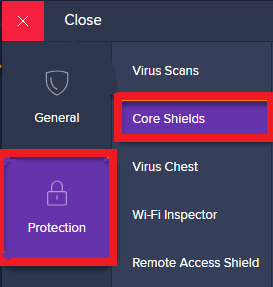 Choose Core shields and uncheck the Enable CyberCapture Technology

save settings and exit the Avast user interface.
in case if you need to enable it this is where you enable it from.
that's all you had to do to disable the avast cyber capture. in case you need further help or have a question to ask please let us know.
Read More about How to disable or turn off avast antivirus
we thank you for reading at our blog .. please share your feedback by comments.