Hello there, antivirus programs are must-have tools for any device that gets online with the internet. this guide is the step by steps detailed tutorial on what to do if your Norton antivirus won't open and how to fix it when Norton is not responding.
When faced with issues like Norton won't open or the Norton is not able to run a scan or not has become unresponsive then the first thing you would need to do is find out the Root cause of the problem before we help you fix it.
Why Norton User Interface Won't Open
well, this is a concerning problem that can be also be Connected to issues like Norton antivirus is crashing or Freezing the screen. here are some possible reasons behind Norton not opening or other Norton user interface-related problems.
Outdated Norton Software or Computer O.S
Corrupted Files Or Glicth with the software
Less Supporting System Resources and Files
Conflicting security Softwares Or VPN
if you had this problem while installing the Norton application then you might have downloaded the incorrect or incomplete setup files. in some cases, the conflicting security software may also cause the problem.
now that we know the possible problems let start the easy and Quick troubleshooting to get your Norton antivirus working again.
When your Norton is crashing or unable to open the user interface then the First thing you should do is perform a Proper Restart.
Close all Programs including Norton and Force restart if the screen is frozen. after restart follow the steps below-
if you are able to open the Norton user interface and you have Norton scan not working or Norton screen freezing. in that case, it's time to update the Norton antivirus with live updates so it can work with your system.
Read More about how to fix Norton security scan not working
Even if your Norton won't open the user interface you can update it without accessing the user interface. here is what to do-
Update Norton to latest version
make sure that you have a stable internet connection. there are many ways one update Norton antivirus and products such as-
Use Norton Updater
Norton Application user interface
Update Norton From Norton Account
Norton Updater– this works Grear with any Norton Security Product. Just go to https://updatecenter.norton.com/ and click on Update me Now and let it detect your Norton security and Update it to the latest version of the software available.

Update from Norton Account– You can Also Login to Your Norton Account and Follow the steps to update it from the account.
Sign in to Your Norton Account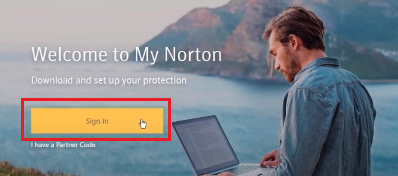 From Right Choose my Norton or My Account

Choose device security and from there locate you device and select it then click on Update next to the protection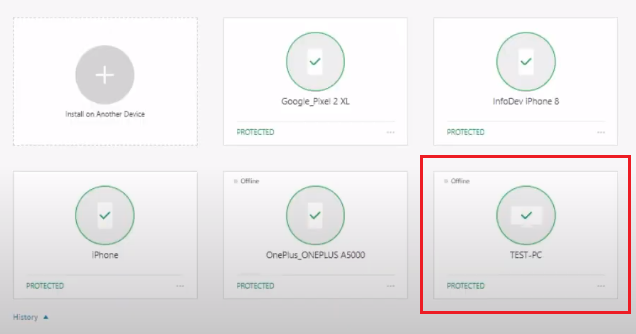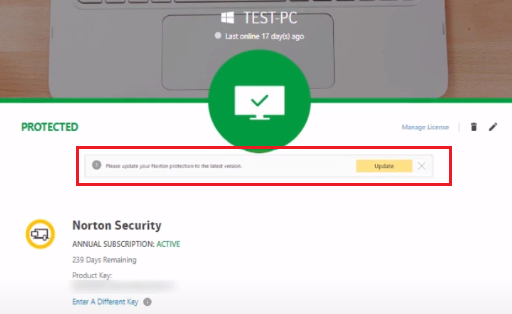 Now if you are connected to internet the norton security will be updated in next 4-5 minutes depending on your internet speed.
in case if you get any error try steps to fix Norton live update fail to complete
some of you may not be able to get this issue fixed but if you are able to open the Norton security user panel from the icon then there is a manual way for you to turn on the Norton Automatic LiveUpdate.
Turn on Norton Automatic LiveUpdate
Open the Norton Antivirus From Desktop icon and if you can see the Choose settings from norton dashboard.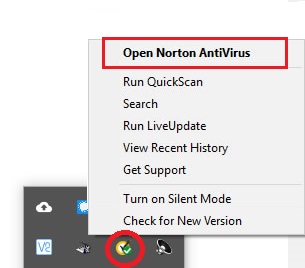 from settings and click on Antivirus to open antivirus settings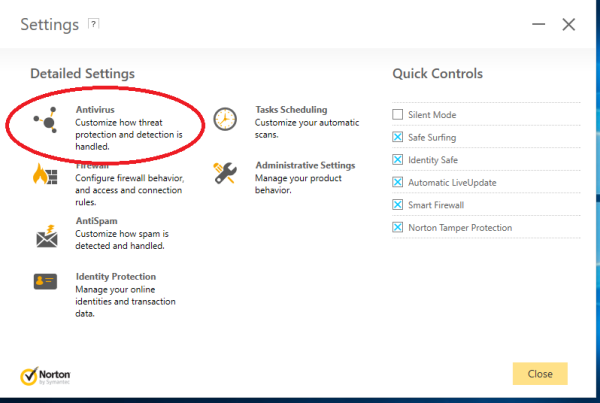 under the antivirus settings please click on Updates to open settings

from the automatic live update please slide the switch to turn in on
the updates should fix the problem however in case the issue is not resolved please uninstall and reinstall the Norton product using the clean installation method.
Uninstall/Reinstall Norton Antivirus
removing the software and installinga fresh copy of norton softwares will solve the probem in most cases. here is how you do it-
Go to your computer installing application list and select your norton product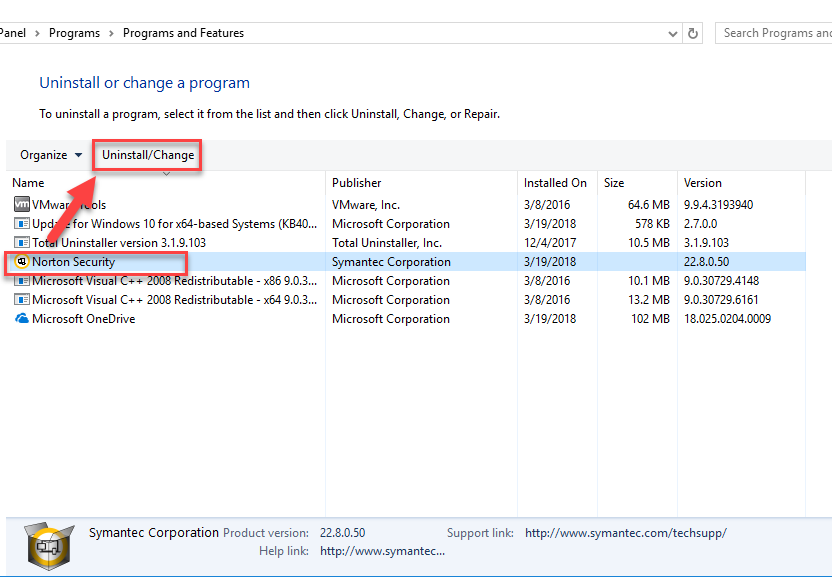 uninstall the software and restart the computer after removal
checkout complete guide on how to uninstall norton from windows and mac computer, phone and ios devices
please restart the computer to complete the removal and login to your norton account and download the fresh copy of the software to install it. here you find more information related to norton setup
Non Supportive or Overloaded System
Now Days Most Programs specially Antivirus Program are cloud base that don't put too much load on hard drive however if your computer has less then 4GB RAM Memory then its possible you might experience slow and delayed performance with your antivirus.
Antivirus Programs are always running at the background of your system keeping the system safe. you may experience 100% disk usage error from time to time on system causing the computer and programs to start crashing.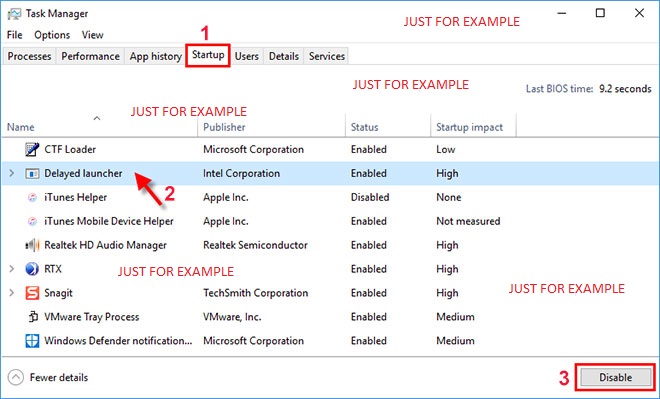 check your system configuration, cut down on high impact start up programs, remove unwanted programs from the computer.
adjust the windows computer for best performance. update windows computer to the latest version possible.
Turn off windows firewall to make sure its not Forcing the system conflict
Conclusion
the days when antivirus software was hard to operate and difficult to troubleshoot are long gone. use the steps provided above to fix Norton won't open or start crashing problem. in case if you still have any issues please contact support or start chat to ask any question.
we thank you for reading the guide. stay safe keep the computer and phones protected.