Hello there, many users have reported that they can't uninstall Mcafee livesafe from their system. in this guide we will equip you with all tips and steps required to get rid of Mcafee livesafe from the computer or phone.
Mcafee livesafe is a great, well Know and very comprehensive cyber security that helps you stay Protected against ransomware, viruses, spyware, malware, and other offline and online threats but for many users, it may not be as great of cyber security as Mcafee may claim.
A lot of Brand new computers may come preloaded and with an active 1-year subscription to Mcafee livesafe, you can also download the product online but many Mcafee users have reported problems and the Mcafee livesafe won't uninstall and for this here is the complete guide for removal.
Uninstall Mcafee Livesafe From Windows
Go to your Windows computer and open the app & features.
you can also press the windows key+ R togather to open the Run program at the left bottom.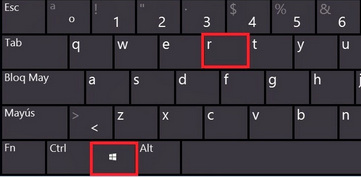 Clear out the run box and please type appwiz.cpl in the run box and press ok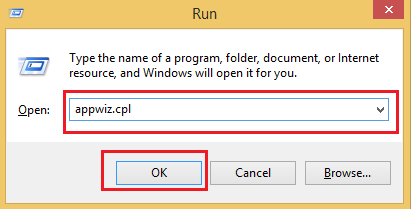 You will be Prompted with Complete list of installed programs, Please locate mcafee livesafe from the list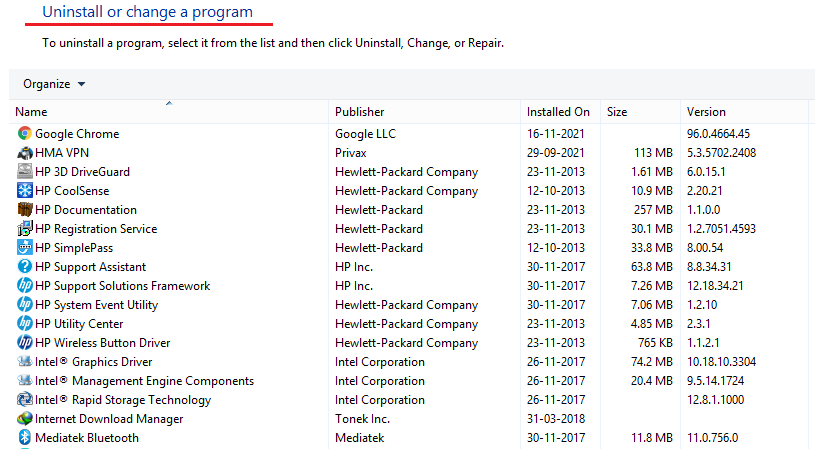 select the mcafee livesafe and right click on it then choose uninstall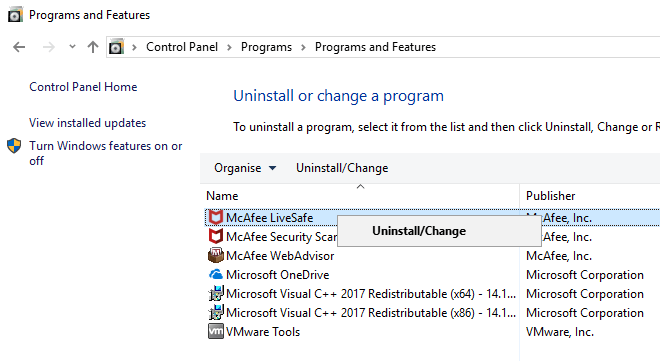 You will be Prompted with user account control Please Click yes to start the uninstaller.
Now Please follow the on screen mcafee installer and click uninstall to remove the mcafee livesafe.
after Removal please restart the computer and let the uninstalltion finish.
a Lot of Mcafee users may face the problem with this method and end up getting an error and the program still stays there.
Read More how to uninstall McAfee antivirus
Use Mcafee Removal tool
its better to remove any Mcafee product with the Mcafee removal tool however it does not remove all the data and leftover files and traces but it will help you get rid of Mcafee live safe. here is what to do-
First, we need to download the Mcafee removal tool Please Click on MCPR Tool
tool is small file and once downloaded Please doubble click on the mcpr.exe to run it.

the user account control will pop up Please click yes and Click on Next and agree to the terms and click next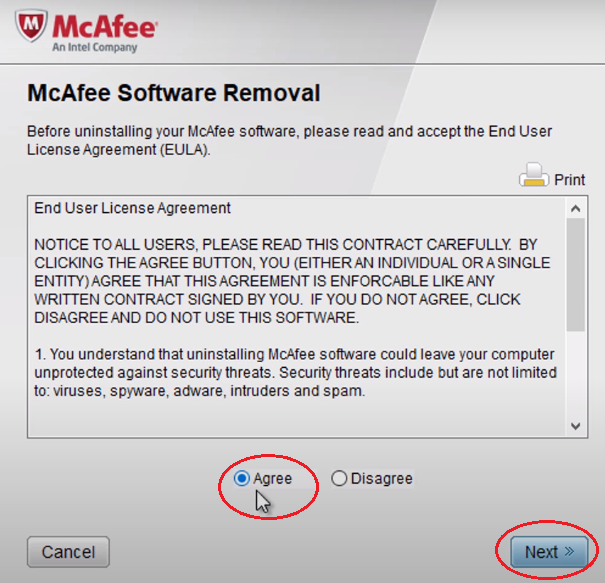 if asked Please Provide security validation and click next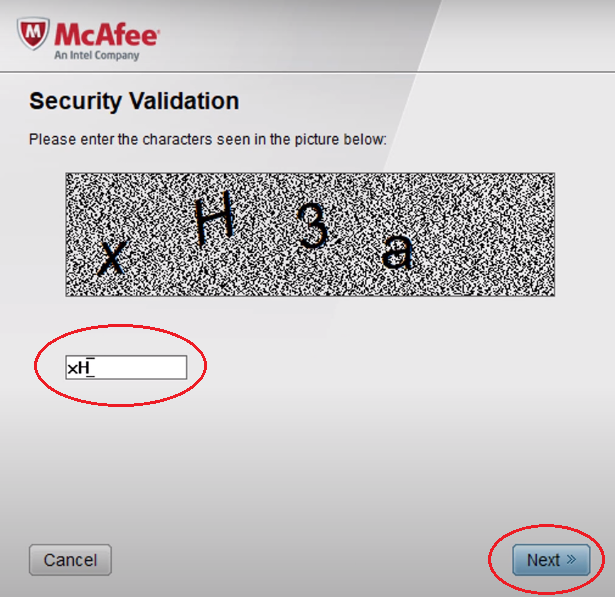 the mcafee uninstaller will begin and please follow on screen option to uninstall mcafee livesafe.
reboot the computer after removal.
you should be good to go from here however many users have reported that tools may have been able to remove the McAfee livesafe even after running the tools and you are still not able to stop Mcafee pop-ups.
Read More How to Disable mcafee for sometime
it's possible that some system corruption or unknown settings are causing trouble with the computer. Please try a third-party removal tool that will also help you get rid of leftover files also.
there are many cleaner and uninstaller tools available online but I think a free and easy-to-use tool would really help.
Use Revo Uninstaller to Remove Mcafee Livesafe
Open Any Computer Browser and tyep revo uninstaller or use the link here to go to revo offical website

Download the free version of the revo uninstaller and run the downloaded file to start the application installtion.
agree to the terms and click next to install the revo uninstaller
after its installed please open the application and revo will scan all the programs and present you with a list.
Please select mcafee livesafe and right click on it and then click uninstall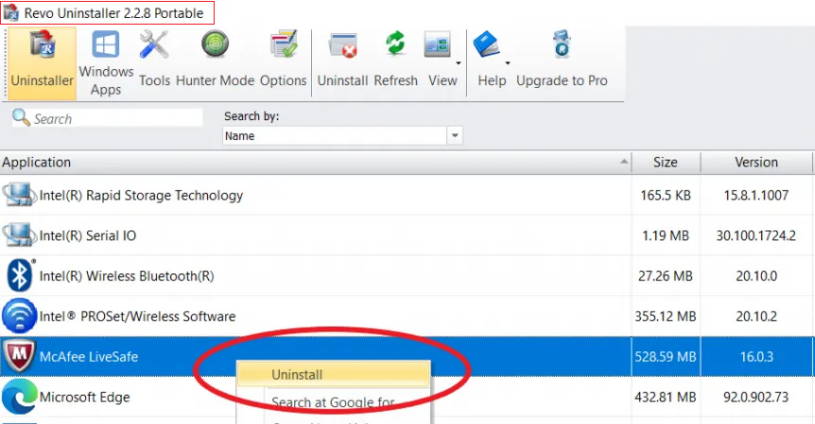 you will be prompted with mcafee app to confirm the uninstall please click Continue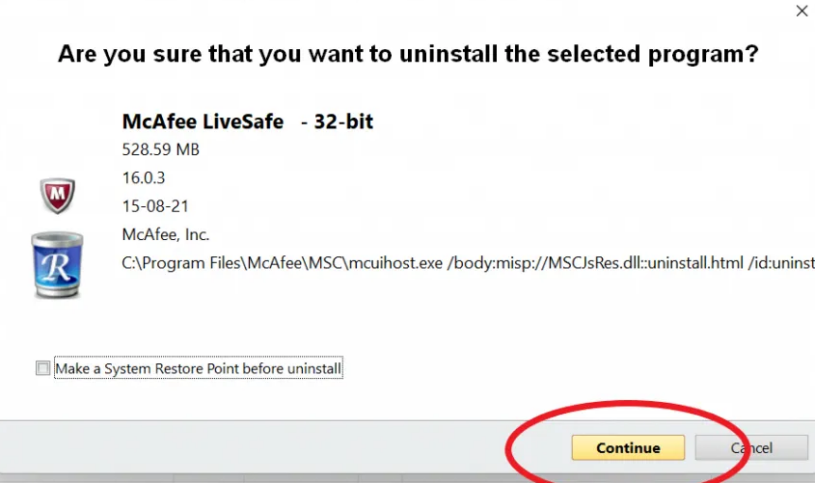 Please Choose modrate scan to delete the leftover files and select delete all and then click delete
Follow the onscreen instractions and finish the removal
Restart the computer and later you can remove the Revo itself if you don't want to keep it.
Read More on how to stop Mcafee pop-ups and notifications
Uninstall Mcafee livesafe from mac Computer
if you want to get rid of Mcafee live safe from a Mac computer please follow the steps below-
Please Quit the mcafee live safe from the computer Dock, Select the mcafee live safe from dock.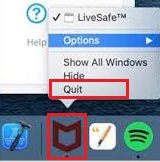 press the control key and hold it on keyboard then click on mcafee livesafe icon and click on Quit.
in next step from the mac menu on top Please click on Go and from Go click on applications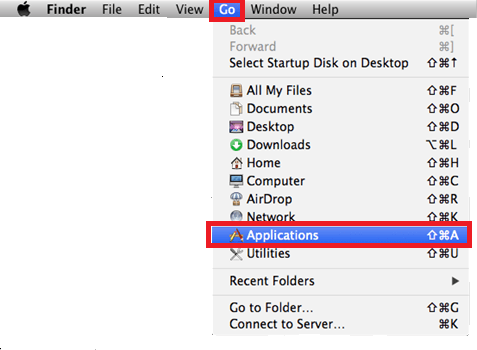 select your mcafee icon and press the control key and hold it and then click on mcafee livesafe icon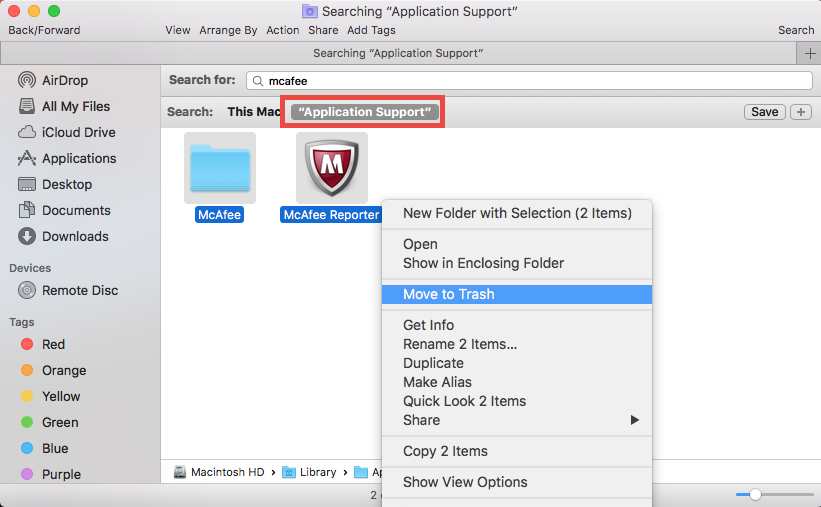 now click on move to trash and then later on empty the trash also.
that's all in this post. if you can't uninstall Mcafee please comment in the comment section and let us know if you need any other help regarding Mcafee antivirus.
Read More on how to cancel mcafee subscription
if you are looking for expert help please start the live chat or send us the mail to get free help. we will be thankful for your feedback and any suggestion you can provide for us to improve our website.