Hello folks, if anyone has asked me 2 years ago the same question that is Malwarebytes Good? then our answer would have been a little negative and possibly No but the Games have changed Now
in this guide, we will talk in detail about a few points that will help you make up your mind about Malwarebytes Antimalware software.
Malwarebytes Antimalware is well known Antivirus Software Program that can be used to keep the system protected but the Question is Malwarebytes Good itself asks you many Questions such as-
Do You want to use it As an Addon Security Software Or Just Malwarebytes Antivirusmalware for Full System?
Would you Sign up for the Premium plan or you are Looking for Free Antivirus Program.
All these questions will be answered here today in this post. First, you Need to Know the effectiveness of the software.
How Effective is Malwarebytes Antimalware
as we have tested the software against multiple threats and platforms we find Malwarebytes to be very effective. it will scan and catch almost 95-99% of viruses, spyware, malware, and rootkits along with any suspicious files in the system.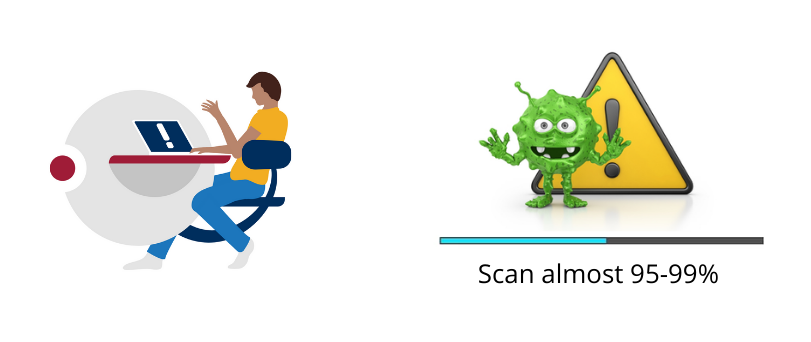 it has a low system impact which means does not slow down your system and it's compatible with Windows, Mac, ios, and android platforms. the disk and process usage are low and that makes users fall in love with this software.
Malwarebytes does have a free plan where you can scan the system and it works great but the real-time protection will only work with the Premium plan.
Malwarebytes has some great features that you may not find with every Antivirus. it will also provide protection against Brute Force attacks, Ransomeware, and Zero-day exploits attacks.
it has a great Self-defense feature that will keep it protected against trojans or viruses trying to disable or uninstall the protection.
Is it safe to Use Malwarebytes?
Yes Free and paid Both versions of Malwarebytes are Totally Safe to Use. the only problem you might get is a false Positive where the software may Quarantine a Legit Program or file from time to time. when this problem which happens with all antivirus occurs please Use Web Exclusion to remove the files From the Virus Walt and unblock it for Next Time.

in Malwarebytes, there is a feature called web exclusion that will help you do that. a lot of Computer and smartphone users use Malwarebytes as an additional Security Software as it has no to less conflict with other legit Antivirus Programs.
Malwarebytes can be considered the best Software in cyberspace for Normal and standalone users because the software has all Quality and features of Antivirus, Antimalware, antispyware, and other online security features.
Read More about simple ways How to fix Malwarebytes won't open problem
Best Way to Use Malwarebytes Antimalware
we have spent days researching and finding the accurate way of using the Malwarebytes antimalware. here is what you can try and see if you get good results-
if you already have a premium antivirus program you can use the free version of Malwarebytes to scan and remove any malware or spyware from the system.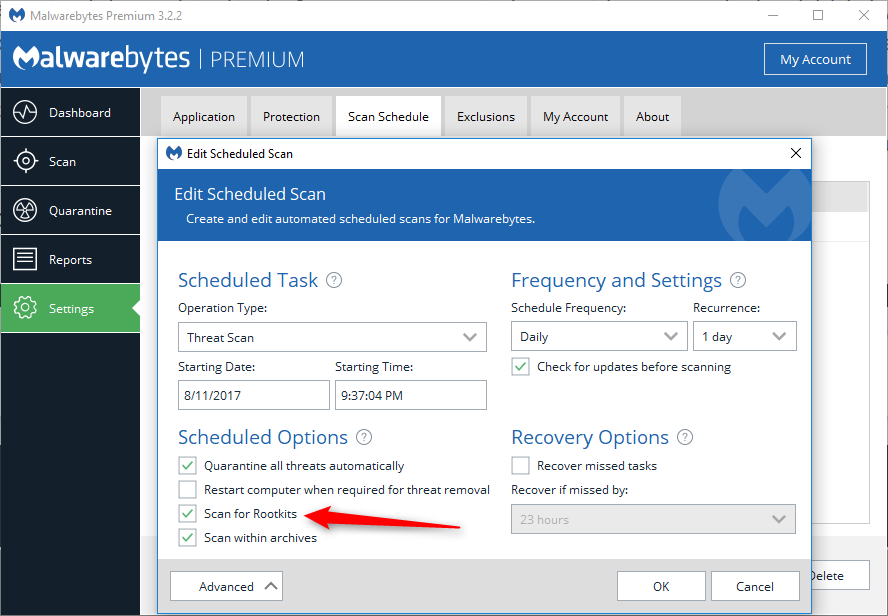 By default the rootkit Scan is disabled in Malwarebytes please Enable it and always perform the full deep scan to get rid of any cyber infection.
if you don't have any Other software in the system please use the premium version of the software to keep the system Protected and Malwarebytes alone is quite enough to protect your system against all possible viruses and online invasions.
Price and Worth Of Malwarebytes
Malwarebytes Understand your Privacy and its importance that's why it has a plugin called Malwarebytes Browser guard that is used as a Browser extension. its premium plan has Unlimited VPN access to keep your online presence secured.
Malwarebytes comes for Both business and personal use. here are the full details about both types of use. checkout malwarebytes Pricing
to get an idea, For Malwarebytes Premium you can pay $39.99 for 1 year and 1 device or pay $79.99 for 5 devices protection.
if you need an additional Privacy tool (VPN) Along with the security then you will be required to pay $99.99 for 5 devices of Protection along with the VPN on all devices.
you can always contact us for additional discounts on products and we can help you find the best deal available.
Malwarebytes Reviews
if you are going to use Malwarebytes for online security and privacy protection then you have our blessings. the software is safe and effective. the user interface is easy to use so we will give out 8 points out of 10 to Malwarebytes.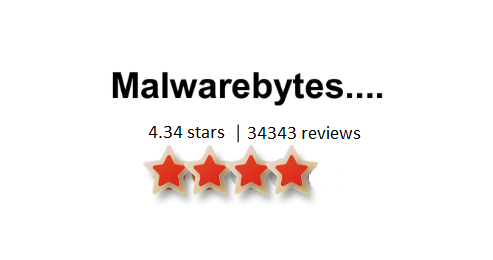 The 2 points we deducted its because they don't have a direct line for customer support and it's the only aria they lack in comparison to other software.
the reputation, updates, and functions of the software is good enough to keep the system protected and secure.
you can create a support ticket to ask your Question or use their forum to reach Malwarebytes customer service however if they would have had a direct line it may give users more confidence to use the product.
Still, 8/10 is a Very Good rating for us to give out and you can also compare Malwarebytes with other software then make up your mind.
Conclusion
over the last 7 years, Malwarebytes has improved a lot. when it started 16 years ago back in 2006 it was only an additional software to remove malware and spyware mostly with basic antivirus properties.
Now it has become a Full Antivirus Program and more and it is safe it answers yes every time anyone asks is Malwarebytes Good enough to use as security and online protection.
if you have any additional Questions feedback or suggestion please free to ask your question and we will reply to you back asap. your feedback is really important for us to improve our guides and help more and more people in need to Good Technical Guidance.