Hello there, avast is one of the major antivirus and Biggest end-user Cyber security Providers. it's packed and loaded with great features that can protect your identity and devices online against various kinds of cyber threats.
avast protection will also scan files, emails on your computer to keep all and every aspect of your computer and smartphone safe.
in this article, we are going to help you learn how to download the avast offline installer and use it for avast installation.
What is avast offline installter
avast offline installer is a tool that helps you install and set up avast antivirus in a non-traditional way. avast online installer is a smaller size file that needs a constant internet connection while installing the avast software.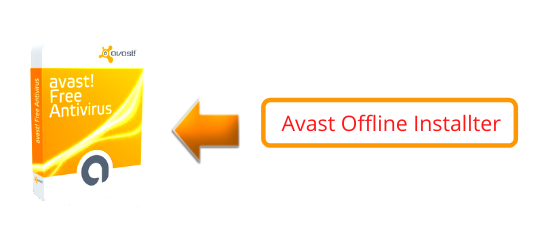 on the other hand avast offline installer is a one-time download bigger file size that needs no internet connection while installing the avast product.
the avast offline installer file will contain all the latest updates and installation files required for the setup and it's a great tool to install avast products and different versions when you are having a problem with avast.
the System Requirements for the avast offline installer are the same as the online installer and any modern-day computer and smartphone is fully compatible with the avast offline installer. avast, products are available for windows, mac android, and ios devices.
Read More about Why Avast not Opening and how to fix that
Prepare the system
many users make these mistakes where they are having trouble with the online installer or any other troubleshooting and they might jump directly to use the avast offline installer and end up getting errors or failed setup.

to avoid this problem you must Remove any and all other versions of avast software from your computer first to avoid any conflicts. here is how you uninstall avast from the system.
Please Remove any other security software that you might think can cause the software conflict.
after removal please restart the computer so it can be prepared to download and run the avast offline installation.
How to Download Avast Offline Installer
Depending on the avast version or the product that you are trying to install you can find the Go to the avast installation files download and from here find the avast offline installer in from of your version avast product.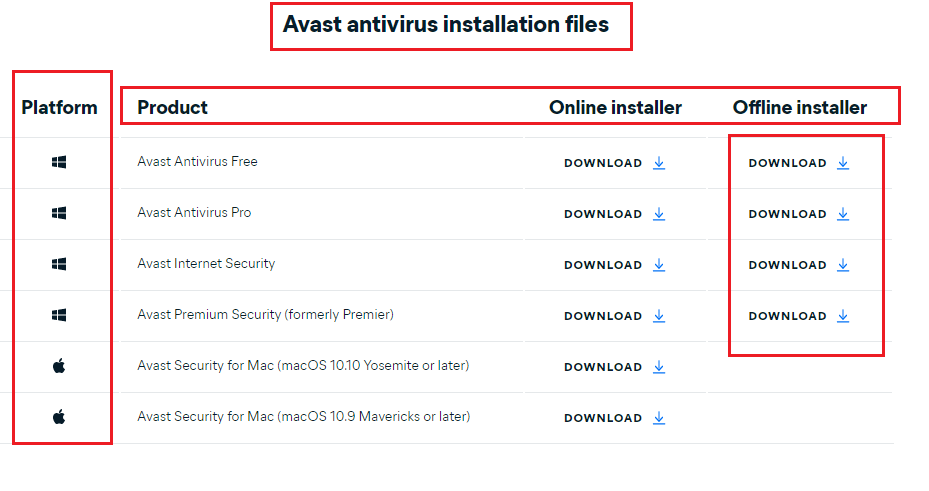 it will take some time to download the avast installer and once the product file is downloaded you can run the downloaded installer application to start the avast installer.
while using avast offline installer this is the only time you need an internet connection to install the avast product. you can take these downloaded files to another computer using a USB drive and set up an avast to another computer without an internet connection.
many users face problems in various ways while installing and setting up avast products and avast offline installer is a great tool to solve most avast setup-related problems.
Avast offline Installtions

Find the avast offline installer file that you have downloaed
if you can't find it files and using google chrome then Please open the google chrome browser
Press the CTRL key + J togather on computer keyboard to open the download section.

Doubble click on avast offline installer program that you just downloaded
Click yes to allow user account control to run the program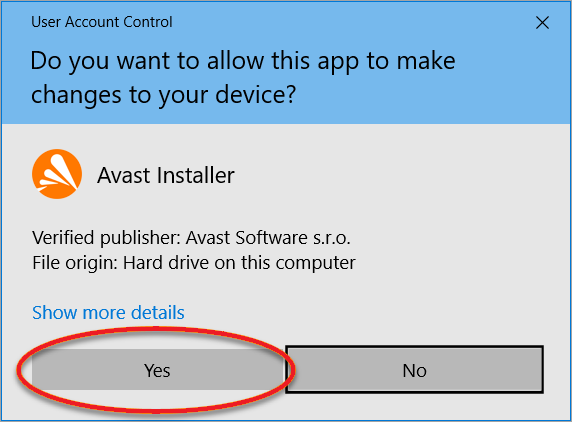 if microsoft store windows pop-up asking for permission please click on Run anyway
Now follow the onscreen avast installer options and customize the avast product as per need
Agree with terms and conditions, And EULA Agreement, Select your Language
Be careful on what addtional products from avast you opt in and then click to install the product
Complete the setup and the process may take 3-4 minutes depending on your computer to finish.
once the setup is done please restart the computer and you should be Good to Go.
find more information onHow to Fix Avast white screen or Blank Screen?
Conclusion
avast Offline installer tool is a very effective and unique tool, and most antivirus and security software Giants don't use a similar method of setup as avast, and for that kudos to avast. many security experts and cyber security including myself recommend using avast offline installer while troubleshooting avast products.
a few users asked that do we need internet to download the avast offline installer and the answer to that is yes. you need internet to download the setup files but once you have the installer files you can use it to install avast products to multiple computers with the internet.
the same that works for PC will not Work on the Phone so you need to use a similar platform device to download the avast offline installer and then move to other devices if that is what you are trying to do.
that's all in this post, in case you need further help or have a question related to avast offline installation please don't hesitate to ask us.
Share your feedback in the comments and we will reply as soon as possible.