Hello there, if your system screen has turned white or Screen is gone blank after installing avast antivirus then this is the guide for you. checkout all Quick and easy ways to fix avast white screen or blank screen problem.
When these Problems happen it may freeze your computer screen and may stop all programs from working. in some cases we have seen the system is working only avast user interface screen is turned white or blank.
It's frustrated to use the antivirus and system at the same time when challenged with this kind of problem. in this guide, you will find detailed answers to all your avast antivirus trouble.
Why you have Avast White or Blank Screen Problem
well to be very honest when your system screen is tuned white while using the avast it shows that your system is overloaded with Commands and Processes. Windows and Mac both Computers can have this problem with avast antivirus.
when you have multiple heavy software installed and running at the same time your system may not be able to work properly. let's list out Most of the Common issues Behind the avast white screen-
Multipal Startup Programs are Running which is Overloading the RAM and CPU.
the Antivirus Program is not Configured Properly.
Avast Antivirus and its Components are outdated.
the Avast Antivirus may have been corrupted.
The Windows System Ragistry Corrupted.
Another Security Software or tools Causing Conflict with avast.
the system requirments is not fullfilled and could be the copatibility Problem.
Basic Avast White Screen Troubleshooting
Now the first thing you would need to do is close and Quit the avast security and restart the computer. in this way, you may solve the problem temporarily and the system will allow you to solve the problem.

in some cases, the problem can be with the system that might affect the functioning of the antivirus. and if you are using multiple avast products it's quite possible to run into trouble.
Avast Products such as avast VPN, avast secure line, avast browser, avast cleanup, etc. are typical examples other than avast antivirus Please remove the add-on if you are really not using them.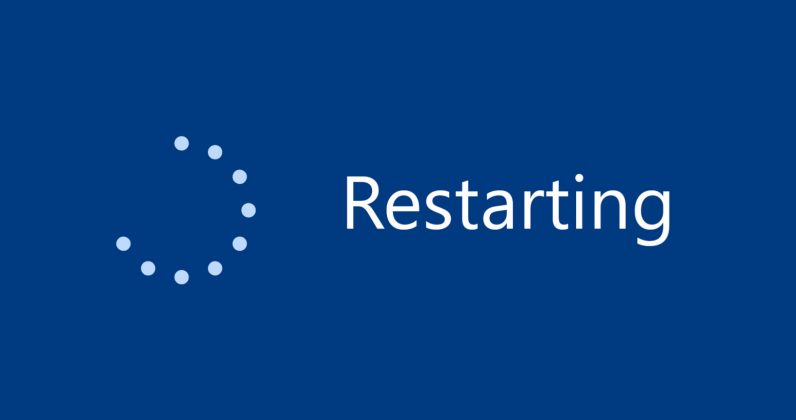 whenever you restart your computer the operating system load all programs. it will also Load a startup program and they will also start running at the back of your computer all the time it may use your RAM, Internet Data, and CPU leaving fewer resources for avast antivirus.
Read More about How to fix avast Won't open problems
Let's start with Easy Troubleshooting Methods some of the methods are for windows openly and a few of them may work on windows and mac both-
Disable Non-essenitals Startup Programs
the only good thing about this avast white screen or blank screen is that while you fix the problem you will speed up your computer as well. Let's start-
Drag your Mouse pointer to the bottom of the screen near the toolbar icons

right click using your touchpad or mouse and you will be presented with multipal options pop up.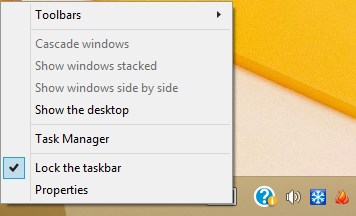 Please Click on Task manager and the next window will show you box with multipal options.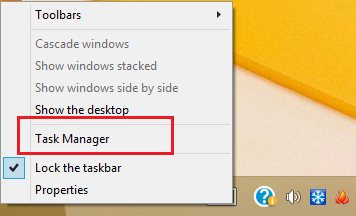 you can also use shortcut keys to access the task manager. Press the Windows Key +R on Keyboard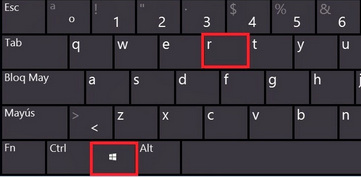 you may be able to see Run Box at the left bottom cornor of the screen Please type Taskmgr and click Ok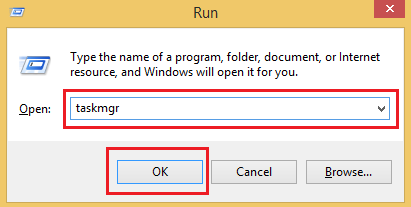 From there Please Click on Startup and from here disable all program with High to medium Startup Impact.

Select the Program and Click the Disable, You can Also disable the avast Antivirus if you don't want it to Auto Start.

Note- disabling the program may not remove or disable the program it will just stop the programs from auto-start when the computer turns on.
Read more about how to fix avast won't update problems
Remove Any Conflicting Software
when you are using avast products such as VPN, cleaner, or antivirus and if you have conflicting software it may cause trouble and make your avast product unresponsive.
just Go to your Computer installed programs list and look for any conflicting programs. Here is how you do it.
if you are using windows computer please Press the Windows +R key togather on your computer keyboard.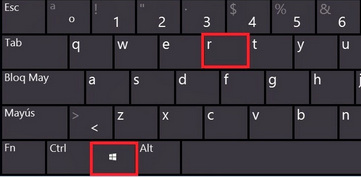 at the left botton of screen you will see Run Box and in the run box type appwiz.cpl and press OK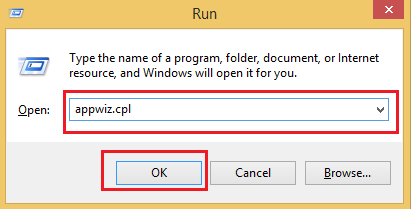 Now you will see the list of programs instaled and please locate programs that may conflict with avast
Any diffrent brand of security Program or vpn may cause the conflict with avast antivirus.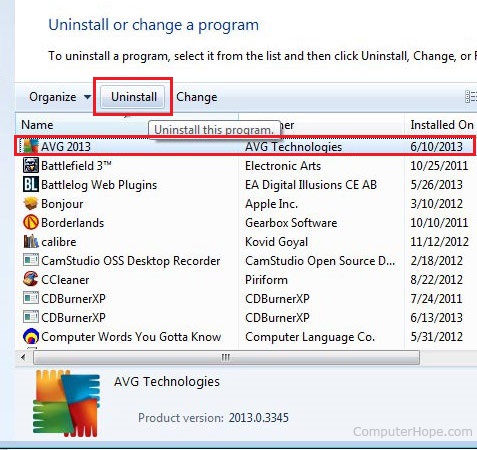 if you find any software Please right click on the program and uninstall it.
restart the computer after removal and check to see if the avast program white screen is resolved.
you also might see the error on avast loading this shouldn't take long Error
Update Avast Antivirus
if you are using the older version of avast its possible you may run into many issues including white or blank avast screens. Here is how you update the avast antivirus-
if your program will allow it please open the avast User interface and from the dashboard.
Click on the General Settings from the left menu and click on Update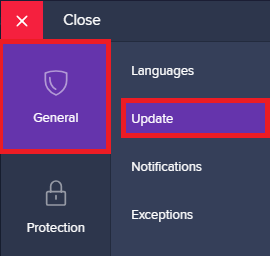 Check for Any Available Updates and update your avast to the latest version available

once the update is finish please restart the computer and make sure the problem with awast white screen is resolved.
you can also update your computer oprating system.
please keep the latest version of O.S in Regardless if Its Windows or Mac Computer.
Uninstall And Reinstall Avast Antivirus
it is possible that sometimes the avast software itself has run into some trouble and some of the files have gone corrupted. if your avast won't open the user interface please uninstall avast antivirus and then download the latest version of the software and fresh reinstall it.
Go to your computer installed list of programs and remove the avast antivirus and its components from the system. Follow the uninstallation process and remove the avast.
Read more on how to uninstall avast from windows or mac pc
there are multiple ways to uninstall avast antivirus and after that please go to the avast website and download the latest version of your avast antivirus and install it.
System Compatibilty Related Issues
Regardless of what the website says you must not use an antivirus or VPN if your computer has less than 2GB RAM Memory or your computer is cheaper with less processor power.
you can check your system configuration with a Windows computer here is how you do it-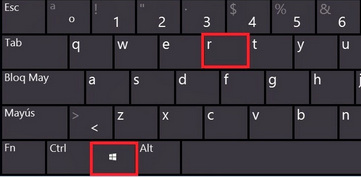 Press the Windows + R key Togather and open the run box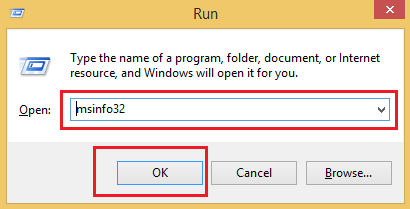 type msinfo32 and press ok and you will be presented with computer configuration details.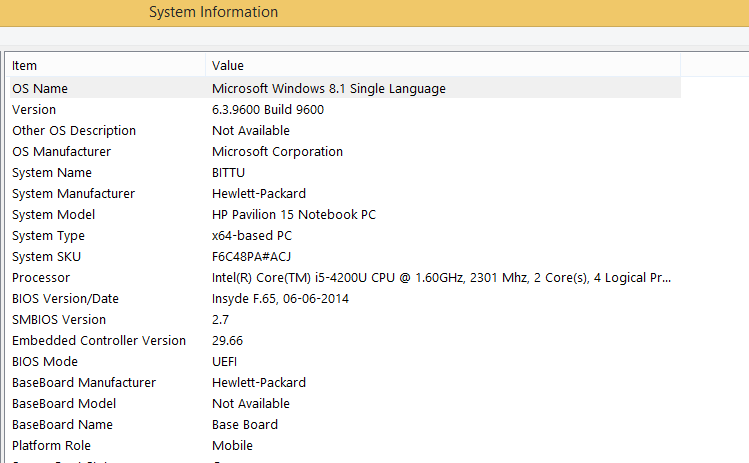 you can also disable avast from the settings and then re-enable it.
Contact Help
when none of the mentioned methods above help you solve the problem and you still see a white or blank screen on avast antivirus please contact support for help.
you can also leave a comment here or Ask a question and we will come back with a solution ASAP.
Let us know your feedback about this post and let us know if anything you would like to add further in this topic.