Hello there, a significant number of avast antivirus users have acknowledged facing this problem. normally this error may cause problems with avast functionality. It's a processing failed error where avast is not able to make the connection with other system components such as the internet, avast server, or the avast user interface is not able to load.
in all these problems your avast software maybe not be able to open the avast UI, update software, and in some cases, your avast may not work at all.
in this guide, we help you find easy and quick methods to get rid of avast loading this shouldn't take long Error. First, let's list the possible causes behind the problem so we can focus on better troubleshooting of avast.
Reason Behind the Error
this issue is not limited to the avast antivirus only because you might face the same issues with other avast add-on products such as avast VPN, avast clean up, and avast browsers so here are some key possible root causes behind the problem.
the Computer oprating system is outdated
Internet connection is slow or blocked
Software Confilict or technical Glitch
Missing Avast Core files
outdated avast version
low system compatibility or expired avast subscription
we have already given an easy-to-follow quick guide on avast won't open but this issue can be different from that even if it has the same remedy methods in a different order to fix the problem.
Basic Troubleshooting
The first thing you should try is to restart your computer and later check to make sure that you have the internet connection up and running because sometimes avast needs real-time updates to sync the settings from the server.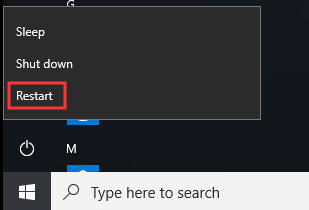 Go to your computer list of installed programs list from settings and make sure there is no other security software or conflicting programs available. if you find any program that you think causing conflict please disable it or uninstall it if its not something you want to keep in the system.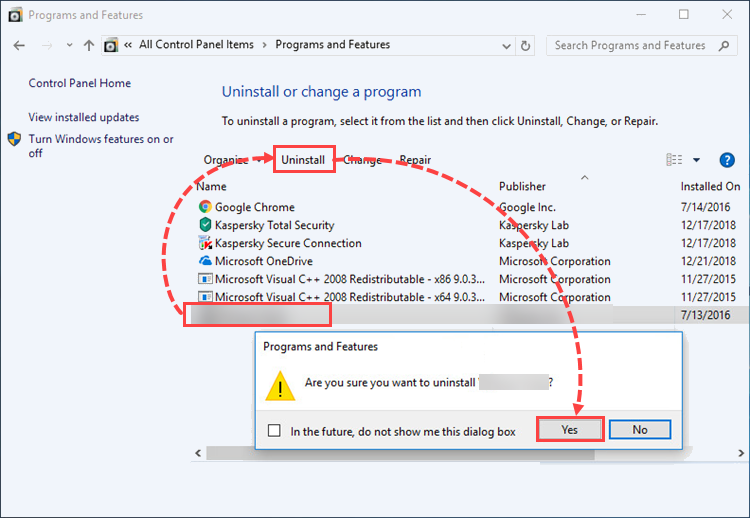 now let's move to more focused troubleshooting to solve the problem.
Most users who face avast loading shouldn't take long Error fail to open avast UI and this is where you might also face problem because the options for troubleshooting gets limited.
some of the users have also reported that there had to face this error while updating to avast from the user interface.
Repair Avast Application
Repairing the software is the best way to counter this problem so let's try that first-
if you are using a windows computer here is what to try-
Press the Windows Key + R on Computer Keyboard to open the run program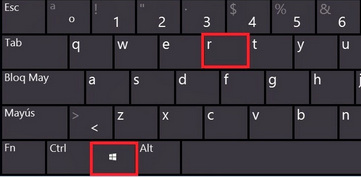 Type appwiz.cpl in that box and click Ok to open the program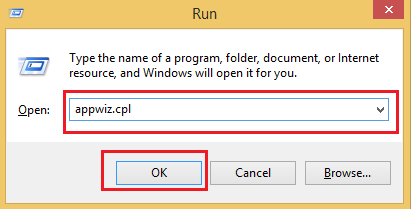 now you will the windows with installed program list on your computer please locate your avast antivirus
select and right click on avast antivirus from program list the uninstall will begin and present you many options

please confirm the user account control when asked and click yes and then Choose repair instead of uninstall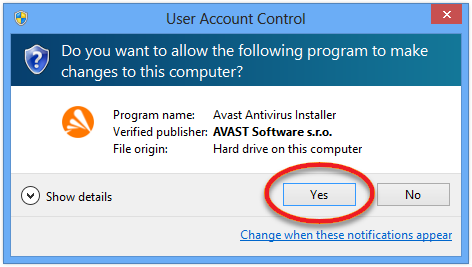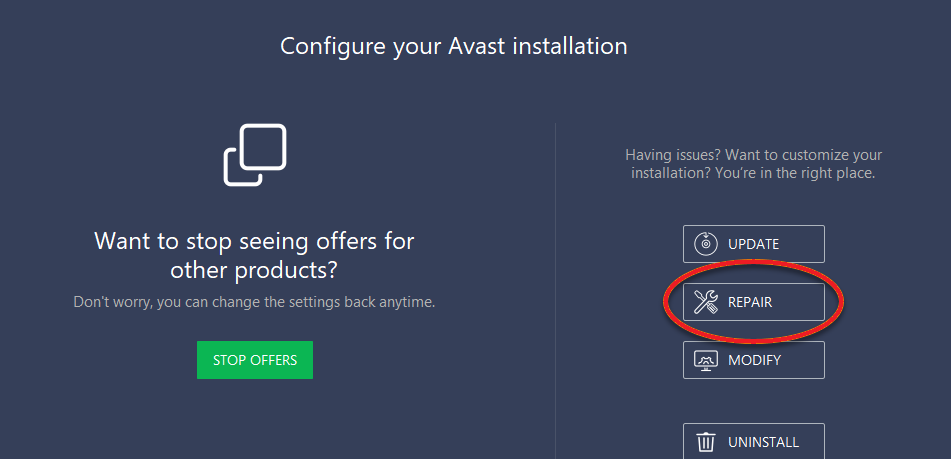 Now avast program will go in self healing mode and look for the problem and try to fix it on own automatically.
it will take some time to repair the application and it might download additional files from avast server if needed
once the repair the done please restart your computer and relounch the avast application to make sure the problem is fixed.
if it did not solve the problem please make sure avast is not having internet blockage-related problems.
Update Avast Application And Virus definiations
Most user fail to open avast ui when having this error and they end up asking how do I update it when I can't open it the answer is easy here is how to do it-
Go to your computer and look at the right bottom cornor of the system
you can also click on the upward arrow to show hidden icons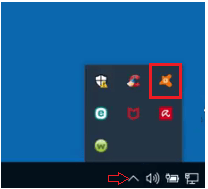 once you see the avast icon please right click on it and you will see many options
hover your mouse cursor to update and from here click to update the avast application and virus defination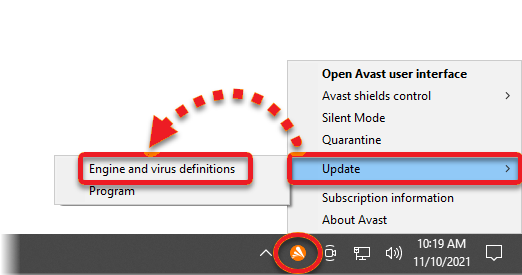 give it sometime and after update restart your computer and check to see if the problem is resolved.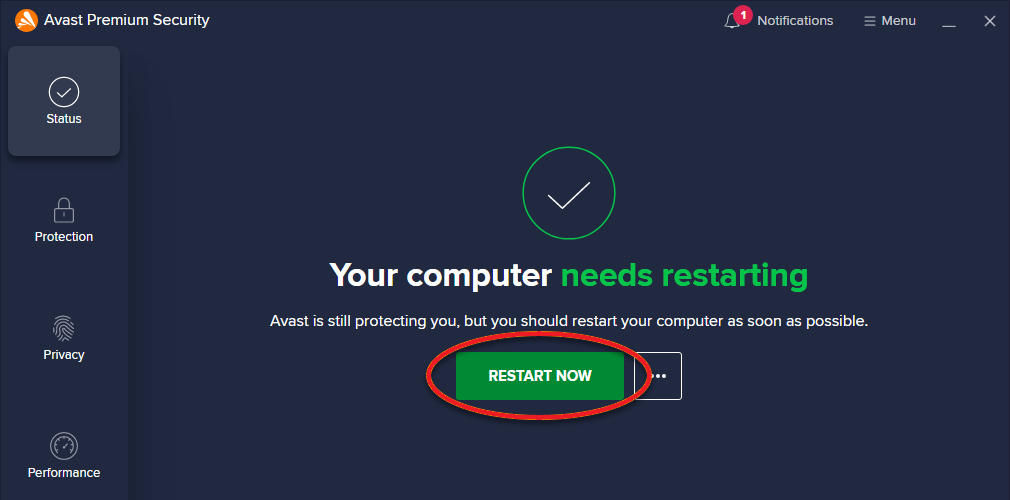 if this method also was not effective and you continue to face the error try removing the software and do the clean installation for your avast antivirus.
read more about how to fix avast won't update problem.
Uninstall Avast Program From system
there are multiple methods to perform the clean uninstallation of avast software. we have already provided you an easy guide on how to uninstall avast from the computer.

use your computer settings panel to access the list of installed application and get rid of the avast antivirus.
for mobo devices such as android smartphone, iphone, tablet then use this tutorial to uninstall avast mobile security
if you are a free user of avast then go to avast website and download a fresh copy of antivirus and install it again
in case you have the paid membership with avast please login to your avast account and download your copy of the avast product.
after installtion don't forget to update the applications.
Most users may get the problems resolved by using the methods provided above however when there is an external factor causing trouble it may get a little tricky.
Now in this age of technology one must equip their computer and phones with antivirus to keep the virus, malware, and hackers out.
Before we jump to restore it would be best to try and open the program in safe mode so we don't need to apply the restore method.
Start the Computer in safe Mode
Starting the computer may give you chance to counter the issues when the limited programs are loaded to your computer and other background computer process will run at a minimal level.
Close any program running in your computer.
Press the windows key + R togather on windows computer keyboard to open the run program.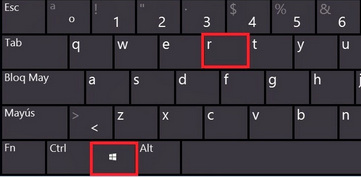 Please type msconfig and click ok to open the system configuration box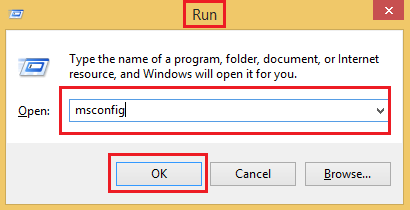 From this menu please check on Boot option from top of the window.

Please check the box in front of safe mode and select network

Click on apply and Ok to restart the computer in safe mode with networking

once your computer is started in safe mode please try to open your avast and update it
check to make sure the update is done and everything seem to work fine
use the msconfig command again in run box as explained above
From the boot menu uncheck the safe mode then apply the settings and ok

all of these steps should help to solve the problem. in case none of the methods provided above then its safe to say the problem can be within the computer system.
Reverse back or restore the system
Windows and Mac computers along with ios devices receive regular updates and these updates help to keep the system stable, fix bugs, and enhance user experience and performance but these updates may also cause trouble with multiple and specific programs every now and then.
in case you have done recent major changes to your computer or you have installed a recent OS update then it would be worth a shot to restore the system and see if that helps to fix the problem.
Press the Winodws key and R togather on computer keyboard to open the run program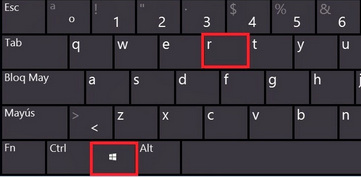 type rstrui.exe and click Ok to open the system restore console.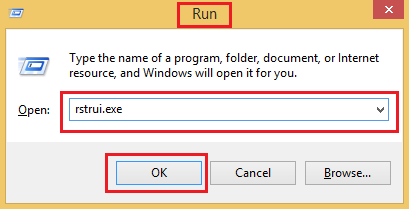 click next and then click show more restore points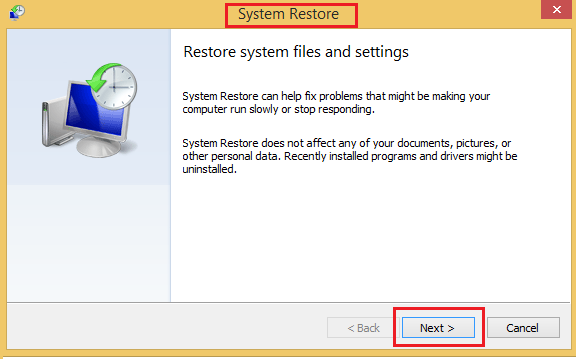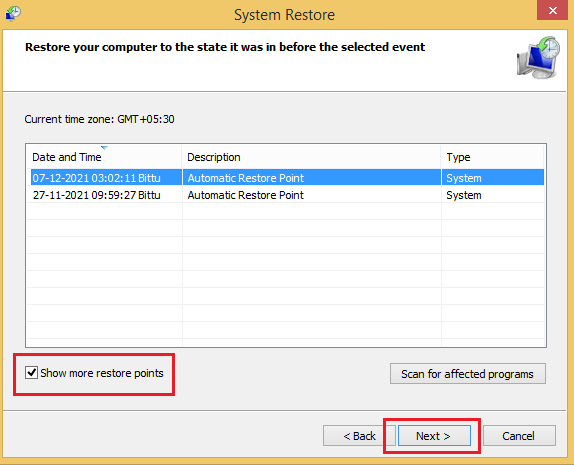 choose any critical windows update restore point and click next to start restore.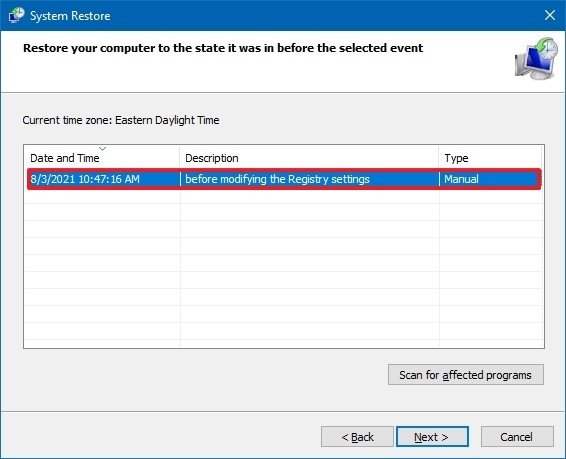 confirm the restore and wait for the process to finish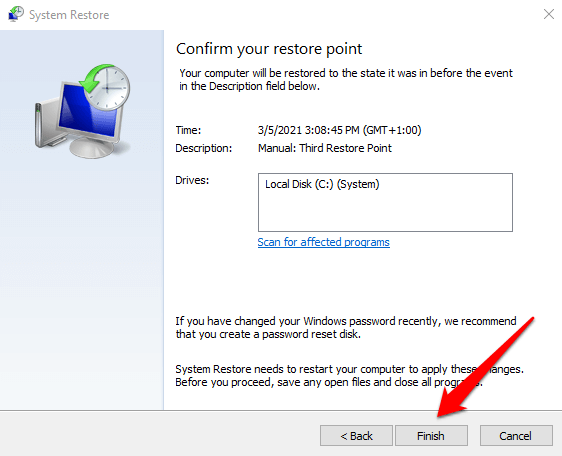 after the restore, no data will be lost but any program installed after the restore point you will be selected will ve removed.
Read more about how to fix 100% disk usage problem
Check your avast Membership
if you are a paid customer of avast then please login to your avast account using your email address as username. once logged into your avast account please check to make sure you have the correct version installed in your system but paid for another or different product.
you can also check the expiry and renewal of your avast product to make sure that it is not expired. you can also contact the support team if the issue is not resolved with any of the troubleshooting provided.
we hope all information provided in a post is been helpful to help you fix avast loading this shouldn't take long Error.
please comment below to share your feedback or suggestions to improve the Guide for our users or ask for more help.