Hi there, Today we have an interesting and informative topic that will help you a lot with security and antivirus programs. other than many interesting facts will task about avast blacklist URL in detail and how to manage it.
you may see avast alerts and notifications such as malicious websites block or infected URL is blocked this guide, you will know how to Block and unblock any website from the avast blacklist.
What is URL Backlist in Avast
the world has moved online and so it online frauds, spammers. internet is injected with floating phishing websites, malicious scripts, and less secure untrusted websites with shady tactics.
Avast antivirus helps you to block wanted websites, applications, and scripts from websites. Avast has already millions of websites in their database that they block automatically but you can manually exempt the website or add it to your avast whitelist.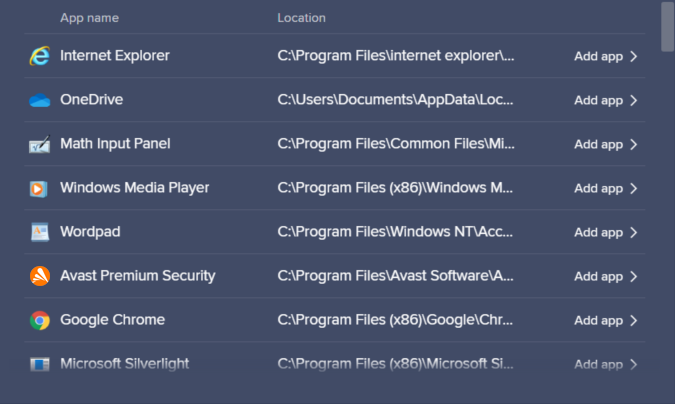 you can also manually block websites, apps, and programs from running to your computer.
Avast web shield does a great job blocking the harmful website preventing your system from malware viruses or less trustworthy websites.
Reasons Behind Websites being in avast Url Blacklist
Spammy websites with multipal redirects
Website with Trojen or virus injector
Phising or Scam websites
Websites with Expired SSL Certificate or security problem
Auto downloading application websites and web injectors
Email Scams links Embdded in Email
websites flagged by Google, bing, web browsers and security softwares
Fake Casino/Lottery Websites
websites collecting sensitive data using shady tricks
harmful and fake plugins and browser extensions
now you know the possible reason behind the avast URL blocklist and this could be the reason behind avast alerts saying URL blacklist
With years of research and countless hours of work and real-time scanners, the feature makes the avast a well-guarding antivirus software. with all the great features comes a small problem every once in a while which is known as false positive.
in case you think the website is safe to use here is how to unblock the domain from the list.
How to Unblock a Blacklisted Website in avast
there are many features in avast to help you with websites being blocked by avast security. you can add exceptions and whitelist the domains. here is how to do it-
for a temporary fix, you disable the avast web shield and it will work but in long term, it's not safe and recommended to do so.
Disable Avast Webshield
once the shield is disabled it may not block websites however it may leave your computer browsing unprotected. here is how you do it-
open your avast user interface and from avast dashboard please click menu from top right corner.

from there please select settings and then click Protection from the left navigation panel and then select Core Shields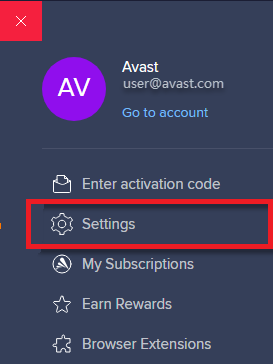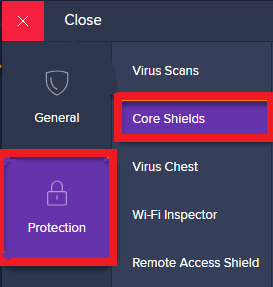 Now scroll the screen and click on web shield and from there uncheck all boxes and set the time duration to turn it on automatically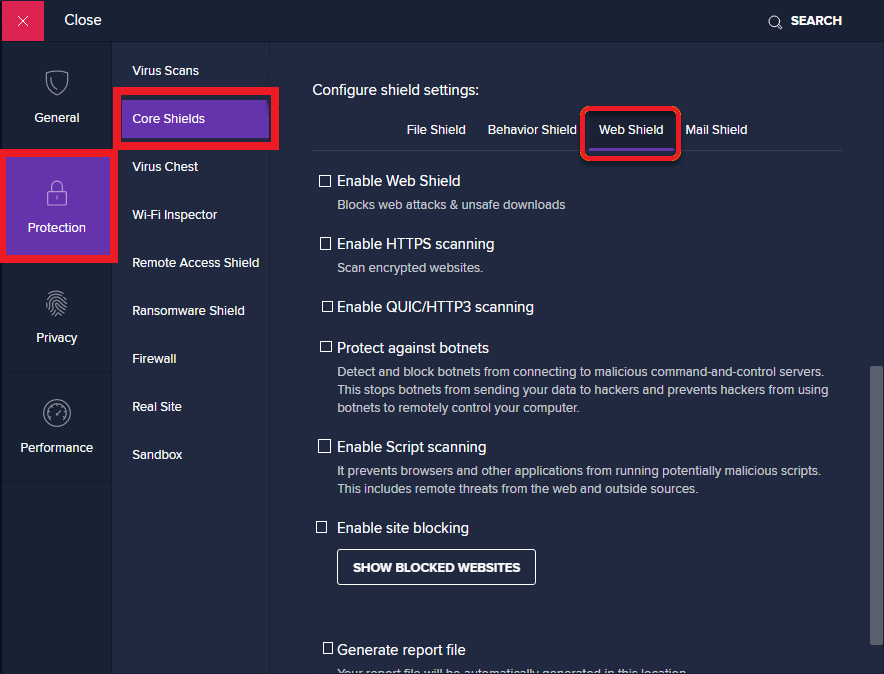 Confirm the user account control conformation with Yes and once settings are changed close the avast user interface.
Now the avast should not be blocking any download or website for a set duration.
Read More about how to disable avast antivirus
this is only a temporary fix to handle these issues without disabling the issue would be to add an exception for the website.
Add exception for the website in avast
open the avast user interface and click on the menu from right top of avast interface.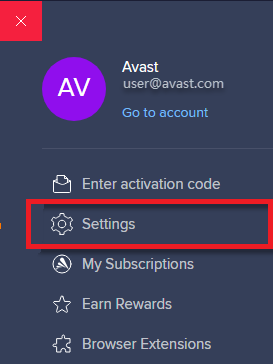 From the Menu Please Click on Settings and from next screen navigation please select General
please Select Exceptions then click on add exceptions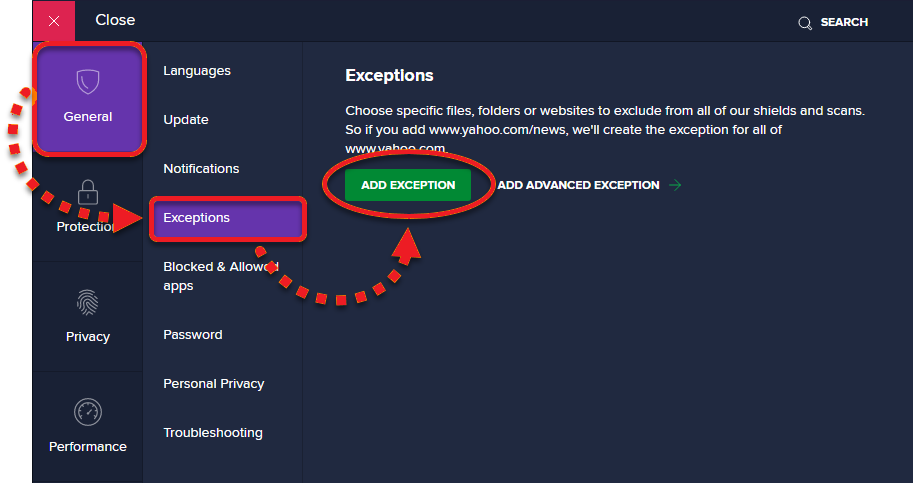 type the domain name or the url that you would like to unblock and click on add exceptions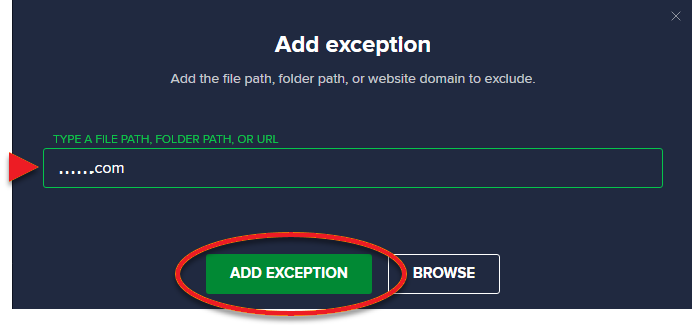 Now the domain is added to the list please exit the user interface and go to the website on the that we being block.
we hope that now the website is not being blocked and your problem is resolved with avast url blacklist.
if your avast is blocking the internet not the website then there is a different approach to the problem.
also even after changing all the steps you still face problems then there could be other factors involved.
Browsers like Google chrome, safari or firefox may also blacklist url
website is being blocked by internet service provider
Website is blacklisted by web hosting or the domain provider
Search Engines like Google, yahoo and bing can also deindex a website if the website in voilation of there terms.
in case you are 100 sure avast is causing the problem even after adding the exceptions then it's best to uninstall avast from the system or disable it for some time.
we hope all of this information helps you understand how to manage URL black in avast antivirus. in case you need any further help and have a question to ask please let us know in the comment section so we can help you futher.